Despite the fact his offspring has already eloped with her partner of seven years, daddy dearest wants her - and everyone else - to know the offer is still very much on the table.
While Cecil Chao Sze-tsung insists he'd never force his daughter to marry a man....he clarifies that he would certainly "prefer it". Cecil Chao Sze-tsung strolls through his 16,000 square foot mansion on Hong Kong's waterfront
Strolling through the 16,000 square foot mansion on Hong Kong's waterfront, the sprightly 76-year-old told the newspaper: "She can choose whatever she wants. But anyone who comes along to pursue Gigi, we will give them a moderately deluxe life.
"I would not force her to marry a man. But obviously I would, from my point of view, prefer her to be married and to have grandchildren."
Cecil, by the way, boasts of having slept with 10,000 women and used the same interview to state: "Marriage is difficult, particularly under Hong Kong law. She can take a lot of your money away.
"It's safer not to be married." Gigi Chao tied the knot with her longterm partner Sean Ev last April
Gigi, 33, is said to have tied the knot with long-term lover Sean Ev in April last year, and has as yet made no comment on her father's latest outburst.
In response to her father's £40m marriage bounty announcement in September, Gigi told The Malaysia Chronicle she had no intention of ditching her partner and that she believed her pa's actions are borne from love.
Same sex marriages are not recognised in Hong Kong, where homosexuality was decriminalised in 1991.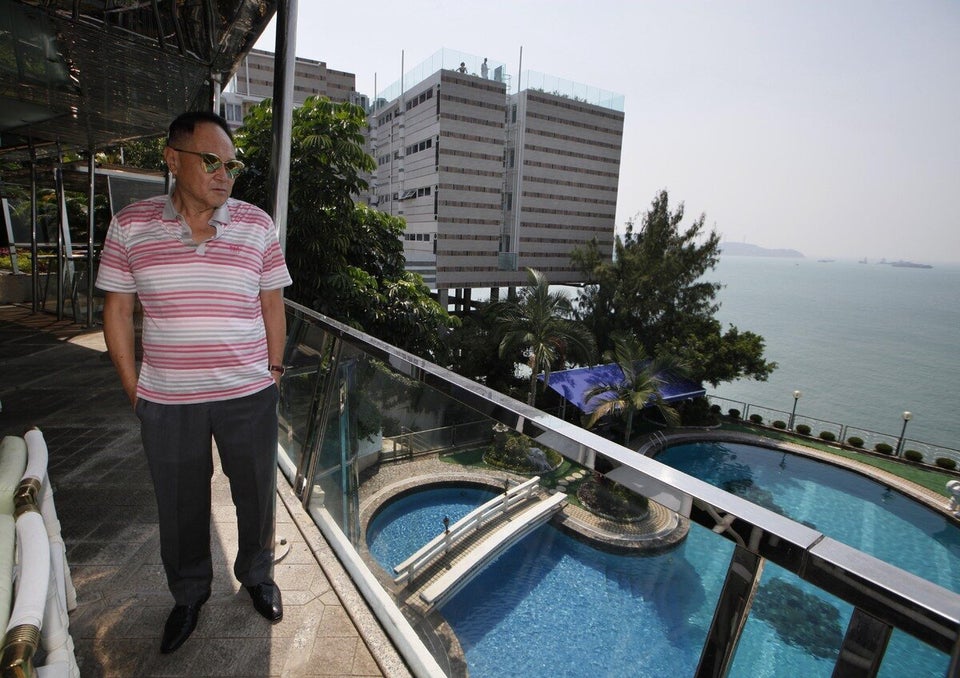 Cecil Chao
Related