A "frightening" number of murderers, robbers and rapists have absconded from British prisons over the past three years, figures show, and many may still be unaccounted for.
Government figures released on Monday showed a total of 679 prisoners have fled open prisons or disappeared while on day release in the last three years.
Among the offenders were 149 robbers, 36 murderers, five rapists, six arsonists and a number of violent attackers.
Philip Davies, Conservative MP for Shipley, who asked for the figures during Prime Minister's Questions, told the Daily Mail: "The public expect to be protected from serious offenders, and the fact that so many can abscond is outrageous and unacceptable."
He added: "What is frightening is that we don't know how many of these committed offences while they were absconding. We don't even know whether they are still at large."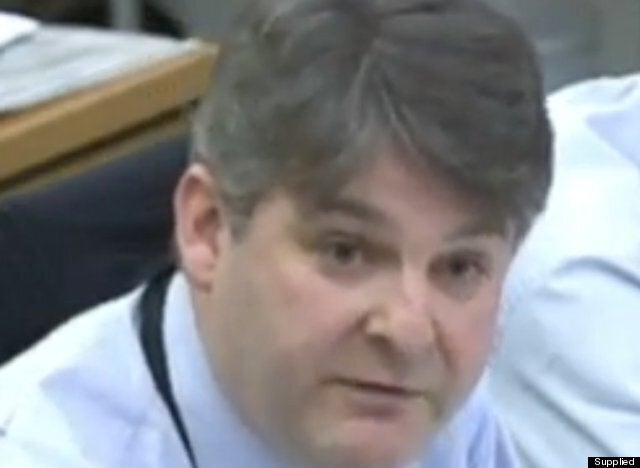 Davies, Conservative MP for Shipley, asked for the figures at PMQs
The majority of the prisoners would have already served long sentences in secure prisons before being moved to open jails, where many are allowed to leave on day visits and to undertake work in the community to prepare them for their release.
The latest figures for 2011/2012 show a drop in the number of absconders, down to 175, from 235 in 2010/2011 and 269 in 2009/2010.
A spokesperson for the Ministry of Justice told the Huffington Post UK that out of who those absconded, 35 murderers had been recaptured, and all of the five rapists had been put behind bars once more.
Last year Marcus Barney, 27, had an extra four months added to his jail term for causing death by dangerous driving after absconding from an open prison and fleeing to Australia.
He was jailed for seven years at Oxford Crown Court in May 2007 after admitting responsibility for the death of 26-year-old Carol Tegg on a road in Woodcote, Oxfordshire, in July 2006.
Barney, from Hinckley, Leicestershire, failed to return to Sudbury prison in Derbyshire when he was granted temporary leave in August 2009. Prison absconder numbers have gone down over the past three years
Two years later he was arrested in New South Wales and extradited back to the UK where magistrates in Derby added four months to the remainder of his sentence.
In October Ivan Leach, 47, sparked a two month man-hunt by police in Scotland and England after absconding from North Sea Camp open prison in Boston, Lincolnshire.
Leach, from Preston, who was jailed in 2005 for robbing a 90-year-old woman in her home, was found by police in Camden, north London, in December and has since appeared at court.
A Prison Service spokesman said: "Prison absconds are at an all time low.
"We do everything possible to help the police find those who do abscond and more than 97% are returned to prison where they can face further prosecution."