We were ever so excited when we heard Rihanna was bringing her own brand of style to the high street after teaming up with River Island.
And now the singer-turned-designer has given us a sneak peek at her collection, with a behind-the-scenes video of herself hard at work in the design studio.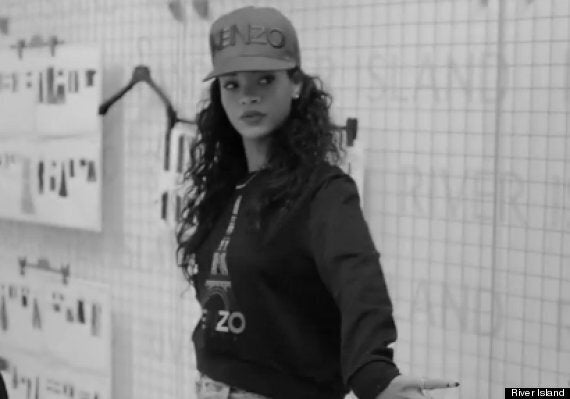 Teasing her range, she said: "It's casual, it's chic, it's flirty - I want it to be for all body types. I want all types of girls to really want to wear this and feel comfortable but still feel edgy.
"My style is inspired by my moods, so this range will definitely have a different range of moods and attitude because I'm assuming my fans will be the same way," she added.
And here was us thinking RiRi only ever did half-naked...
'Rihanna For River Island' hits River Island stores from March 5th.