It's January, it's cold, and to make matters worse, I've been doing the Dryathlon - giving up alcohol for an entire 31 days of winter woefulness in aid of Cancer Research.
Hence I find myself pushing at the door of a branch of the chi chi The Chelsea Day Spa and begging for non-sozzled salvation in the form of the Detox Diva package, described as a two-hour 'lymphatic drainage' massage and facial treatment that helps get rid of your body's toxins to kickstart a New Year new you.
I was soon face down on a ridiculously comfy heated bed, with my therapist Shugar asking if I have any areas of the body that need particular attention.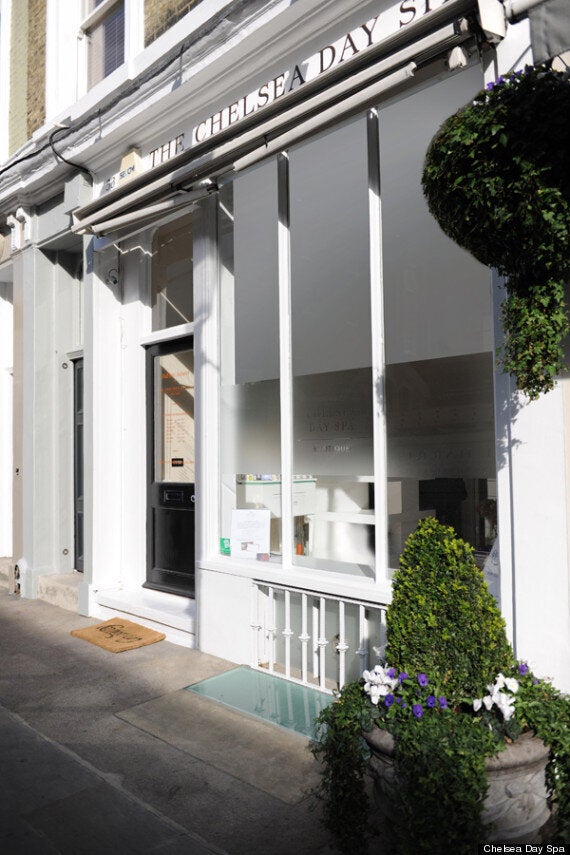 The Detox Diva is priced at £150 for two hours
After hearing my tales of physical and mental rubbishness, she decides on a combination of divine-smelling eucalyptus, ginger and ylang ylang to begin the back, shoulder and neck 'lymphatic drainage detox massage' to supposedly cleanse the body from over-indulgence and hangovers.
This is not the kind of deep tissue massage I am used to and prefer, but then, if you were going to unblock my lymph glands, you'd probably need Dynorod - even after a month without Chablis.
Shugar's technique is more about rhythmic strokes around where my lymph glands supposedly are -- although as I thought they were just in your neck, armpits, abdomen and groin, this part had me slightly confused. Particularly when she swept her hands down my spine to 'to get the detoxins out (sic)'.
Still, it is a hugely relaxing experience to the extent that, as all cliched massage reviewers relay, reader, I almost nodded off.
After half an hour of hands-on love (or after an hour if you're getting the whole Detox Diva proper), it is time to tackle the face.
Shugar explains she's using a skincare brand called Hydro Peptide, which has myriad 'wow' reviews in the beauty press and is apparently collagen-boosting, skin thirst-quenching, sloughs away dead skin and buffs to reveal your healthy, natural glow.
Added to that is a 'lymphatic drainage facial' to refine pores and leave the complexion refreshed, clean, clear and bright.
Shugar sets to work with two sets of cleanser before two sets of exfoliator, which might be a tad too harsh for sensitive skins, followed by a toner and plumper. Reassuringly, Shugar explains all the time what she is using and what she's going to do. Nothing is left to chance it seems and it all smells delightful, like planting your face in a fruit salad.
After the treatment, your skin feels so good, and whole body relaxed as a drugged kitten, you might do as I did, and go home without putting any make-up back on.
At £150 for two hours, it's not cheap, but certainly the facial side works brilliantly, and lasts for days. This is definitely a once-a-year treat, although whether the whole fandango works as an actual detox, who knows...