Ricky Gervais first piloted his new comedy (or is it?) 'Derek' last year in a one-off show for Channel 4.
Tonight (Wednesday 30 January) sees the series begin in full, and HuffPostUK has laid its mitts on some behind-the-scenes snaps from the gentle comedy/drama/ whatever you think it may be, set in a care home.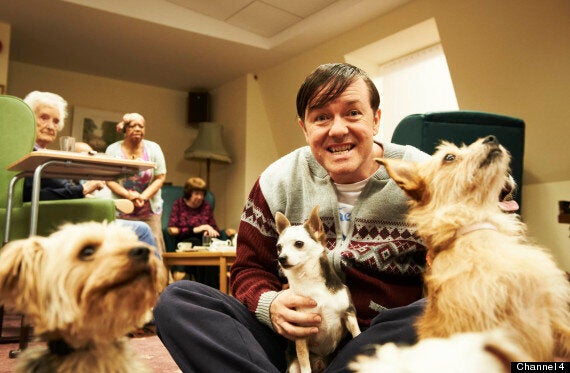 Gervais, who has tasted extraordinary TV success with 'The Office' and 'Extras', wrote recently in a blog for Huffington Post UK that this is his "favourite thing he's ever worked on". He goes on...
It's a show about kindness. It's funny and sweet and deals with the real issues of everyday life. I don't think I've seen anything quite like it. The performance that Kerry Godliman gives as Hannah may be the finest piece of character acting I've seen. And Karl Pilkington as Dougie makes me laugh every second he is on screen. Kev, played by David Earl, is a lovable train wreck. You wont know whether to hug him or take him to the vet to have him put down. The uncaring outside world popping in and out will boil your blood and the residents will break your heart.
READ Ricky Gervais' blog in full here
Of the storm surrounding his show, with his lead character appearing to have learning difficulties, Gervais recently told PA: "There is nothing you can say that someone won't find offensive, literally nothing."
'Derek' begins on Channel 4 at 10pm. In the meantime, here are our exclusive behind-the-scenes pictures...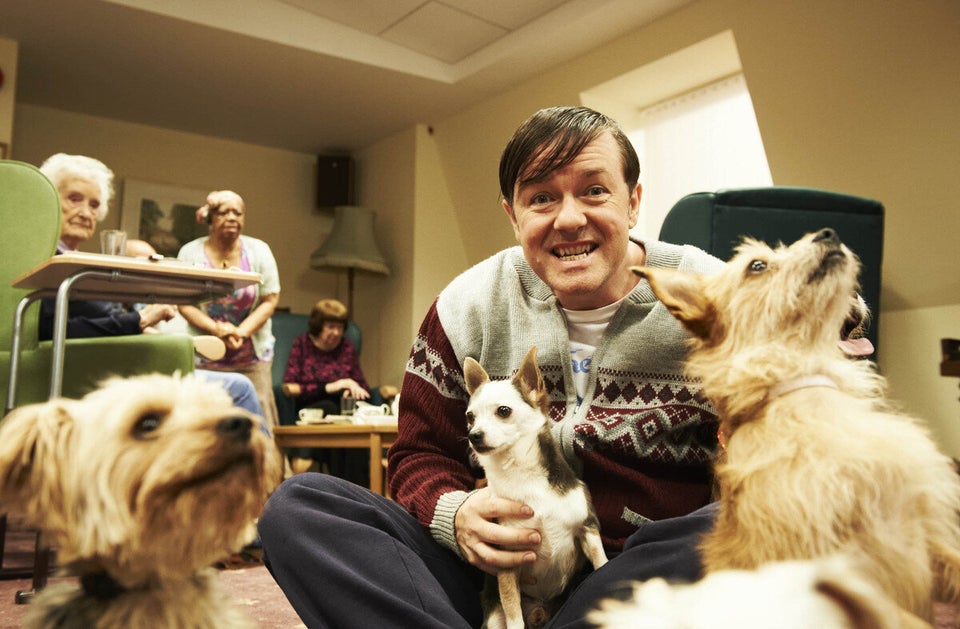 Behind The Scenes With 'Derek'