David Beckham will be the most famous British footballer to play in France when he turns out for Paris Saint-Germain, but he will be far from the first.
Last season Joe Cole played on loan for northern French side Lille in Ligue 1, scoring four goals in 38 games for the 2011 French champions before returning to parent club Liverpool last summer.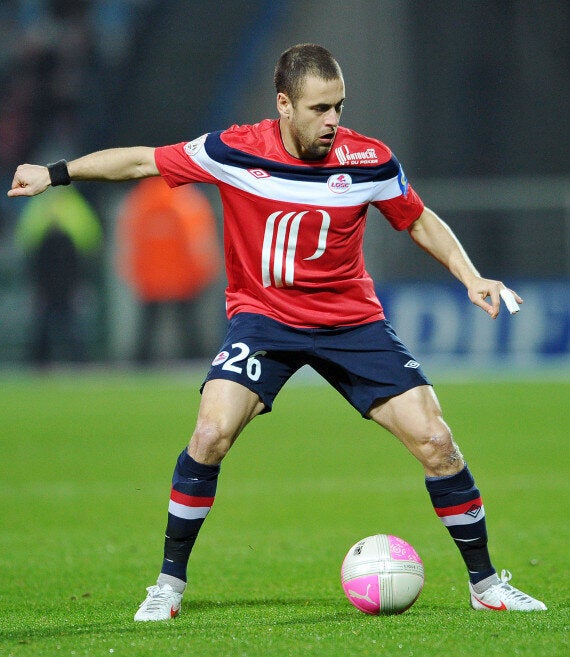 And, as if it hasn't been rammed down everyone's throats enough by his tedious tweets, Joey Barton is an Englishman in Marseille, adopting silly French accents. He has registered one goal in 15 games during his loan spell from QPR.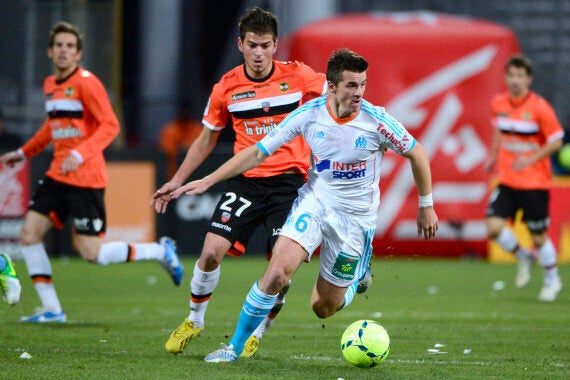 Barton is on loan at Marseille
Perhaps the most distinguished British footballers to have played across the Channel are Glenn Hoddle and Chris Waddle.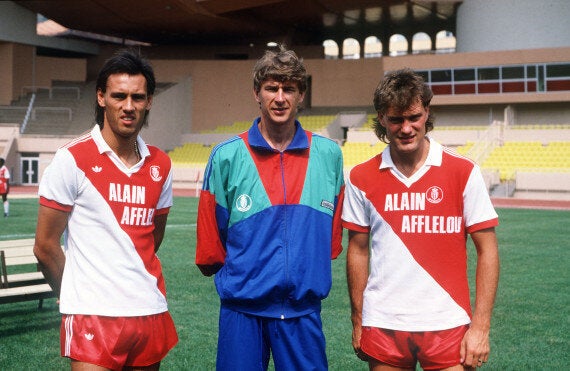 Hoddle (right) and Mark Hateley flank Arsène Wenger in 1987
Hoddle won the league and French Cup during four years with Monaco between 1987 and 1991 while Waddle won three titles and was a European Cup finalist with Marseille during three years with L'OM.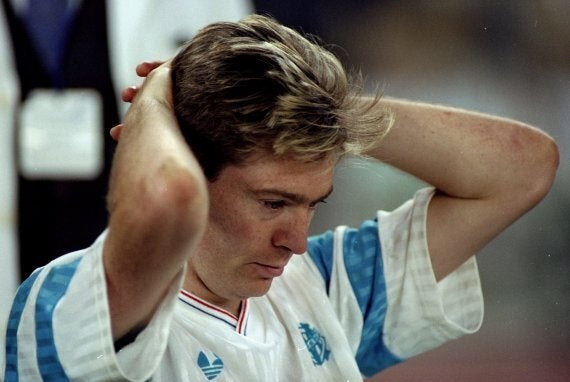 Waddle is consoled after Marseille's European Cup final loss to Red Star Belgrade
Tony Cascarino is included on the list because he is about as Irish as Mick McCarthy, and was quite the hit with Marseille. The then 31-year-old played 84 league games and scored 61 times before leaving for Nancy in 1997, where he played for three years and made over 100 appearances.
Such was Cascarino's prowess in Ligue 1 et 2 he was known by the nickname "Tony Goal".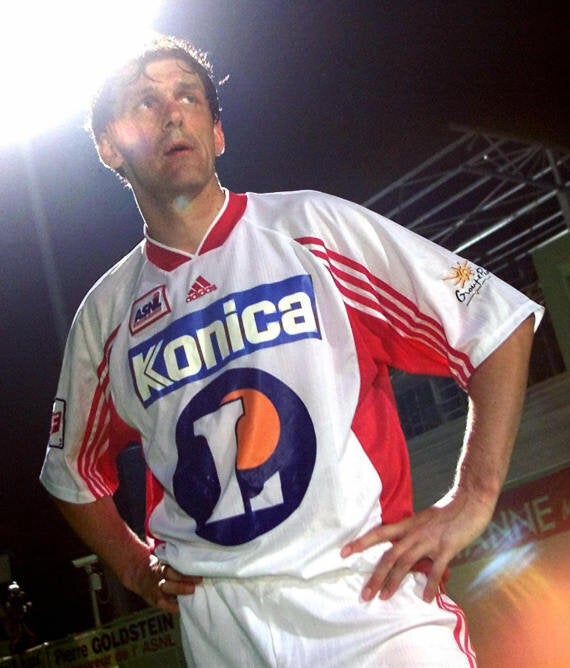 Cascarino was a cult hit in France
After Paul Lambert won the Champions League with Borussia Dortmund in 1997 another Scot came close with a foreign club the following year when John Collins moved to Monaco under the Bosman ruling in 1996 after six years at Celtic.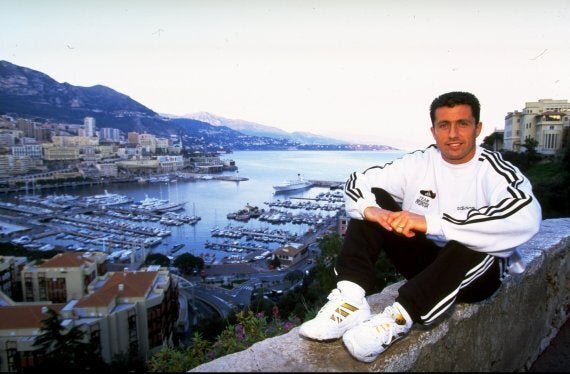 Collins enjoys the Monaco scenery
Collins won the title with Monaco in his first season in the Principality and was a semi-finalist in the Champions League as Les Rouge et Blanc knocked out Manchester United in the quarter-final but were beaten by Juventus in the last four. Collins' teammates included Fabien Barthez, Thierry Henry and David Trezeguet. He would reunite with coach Jean Tigana at Fulham.