David Beckham has completed his move to French club Paris Saint-Germain, revealing he will not earn a salary at the club. Beckham arrives for his press conference
The 37-year-old has signed a five-month deal with the Ligue 1 leaders and rejected 12 lucrative offers from around the globe in favour of joining the Champions League knockout team in a philanthropic move.
"Throughout this time now I won't receive any salary, it will go towards a local children's charity in Paris and we're very excited and proud about that," Beckham explained at his press conference unveiling. A media scrum greeted Beckham's emergence
"I got offered more now than I've probably had in my career so I'm very honoured by that," Beckham said. "I chose Paris because I can see what the club are trying to do, it's an exciting city and now there is a club that is going to have a lot of success over the next 15 or 20 years."
"I don't see it as a short-term project but there is a lot that is happening at this club and I am 150% committed.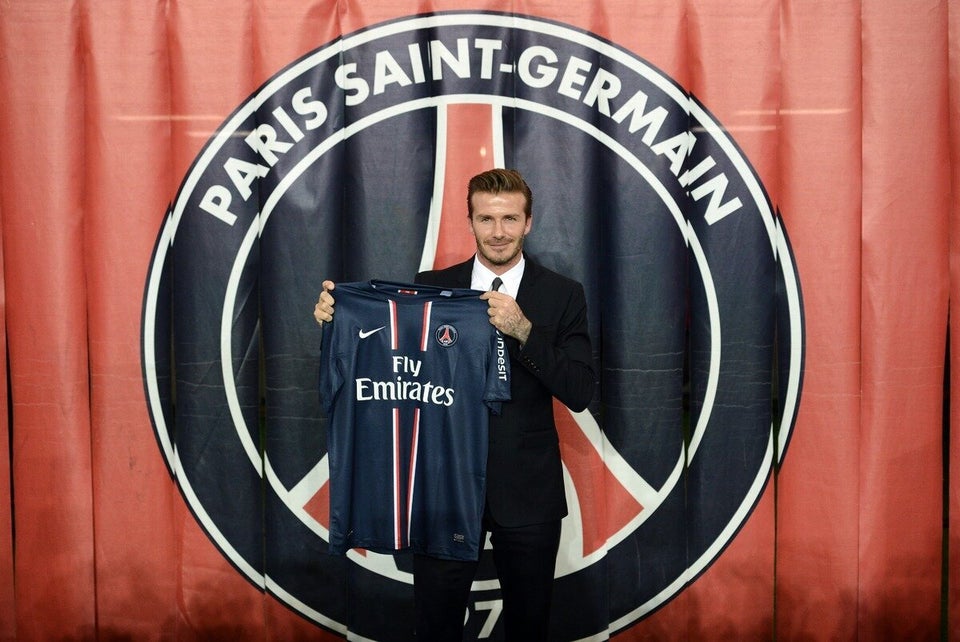 David Beckham Press Conference At The Parc Des Princes Stadium
"I don't expect to come to this team and start every single game but as I said, I might have only signed a contract until the end of the season but I consider myself a part of helping this club in becoming one of the biggest powerhouses in football."
Beckham confirmed he had offers from the Premier League but his affinity with his first boyhood club was too strong to make the move.
"Every club I've played for throughout the world I've been successful with and I have a lot of history with Manchester United and I always said unless it was Manchester United I wouldn't want to play for any other Premier League team." Beckham emerges after having his medical
With Zlatan Ibrahimović PSG's talisman, Beckham could have a fight on his hands over free-kick responsibilities but was happy to leave it to the Swede.
"He's bigger than me," he laughed.
He hinted his contract would not be his last, adding "I want to continue playing as long as possible."
Beckham said his family would be staying in London because that is where his children will be going to school. And when asked about his French, he was self-deprecating. PSG will become the sixth club the former England captain's played for
"I haven't spoken French since I was at school so I'm definitely going to have to brush up on it. We've been working and talking about this deal for quite a while."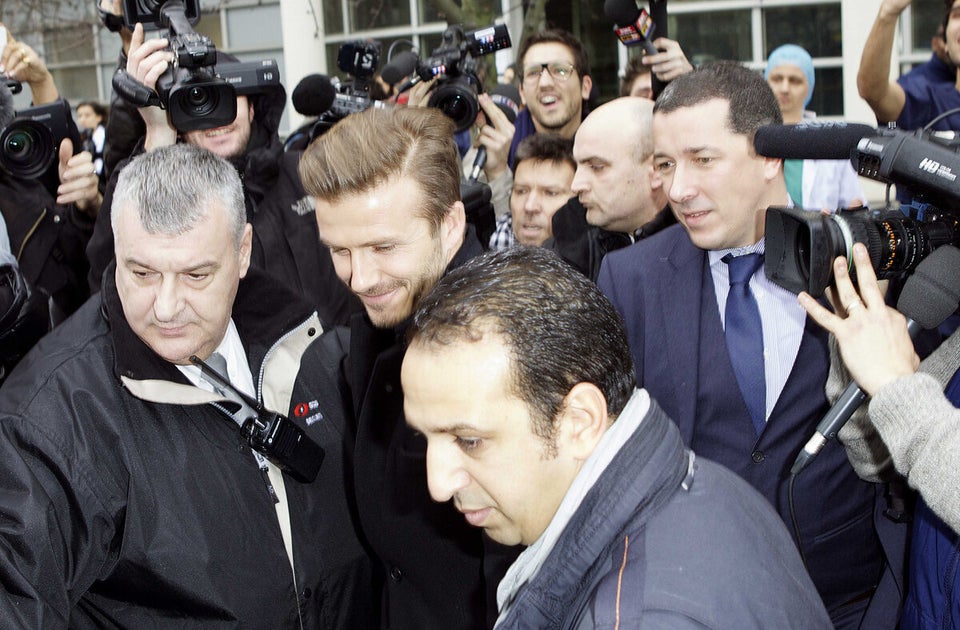 David Beckham Leaves Hospital Pitie Salpetriere After His Medical