Russian President Vladimir Putin has enlisted the help of R&B group Boyz II Men to boost his country's birth rate.
This is according The Moscow Times, which interviewed the trio ahead of their concert in the capital this month.
The newspaper reports: "The stylish trio of Boyz II Men, the most successful R&B group of all time, is coming to Moscow on February 6.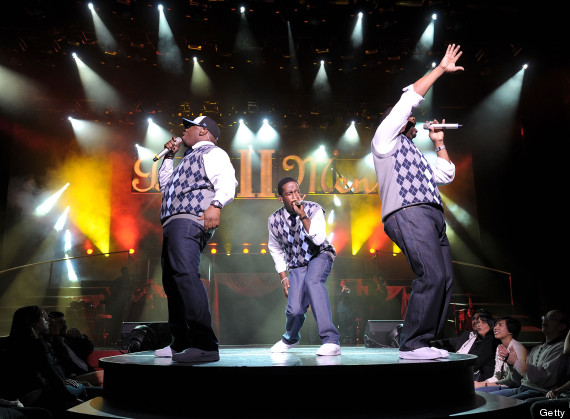 R&B group Boyz II Men will perform in Moscow on February 6
"The group will perform a selection of their classic and new romantic ballads, hopefully giving Russian men some inspiration ahead of St. Valentine's Day."
It says the band will be lending their "powerful voices" to the President's "crusade".
The band, responsible for hits such as I'll Make Love To You, A Song For Mama and Uhh Ahh, say their Russian audiences "have always shown us a lot of love"
They added: "Our Russian fans always bring their A-game. They always look sharp and definitely know how to keep warm!"
As The Telegraph points out: "Whether or not the Russian kingpin personally got on the phone, tracked down their agent and demanded that they 'do the show right here' is pure speculation on the newspaper's part. It's a little hard to believe…but it's also not impossible to imagine."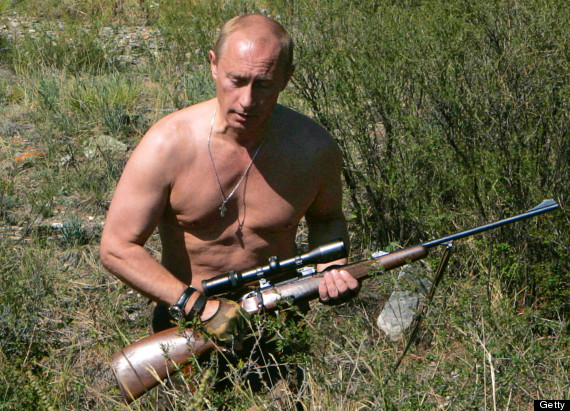 Butch: President Vladimir Putin is keen to raise the birth rate of Russia
Boyz II Men's impending visit comes a month after Putin urged Russian families to have three children, having already praised measures to give cash and benefits to mothers who have a second child.
In a speech reported by The Telegraph he said: "Demographers affirm that choosing to have a second child is already a potential choice in favour of a third.
"It's important that families make that step…I am convinced that the norm in Russia should become a family with three children."
He used the same speech to announce the country's birth rate was "at last above the mortality rate".
Current birth rates in Russia show an average of 1.7 children born to each woman.
In 2007 workers in the Russian region of Ulyanovsk were given the day off to have sex in a bid to boost the birth rate.
Dubbed the Day of Conception, the "Give Birth to a Patriot" scheme promised cash and prizes to those who gave birth on June 12, a date marked as Russia Day.
The Guardian reports the scheme has been successful in increasing the region's birth rate.