Icicle formations hang from the belly of this glacier in the chilly gloom of one of Iceland's most remote spots.
Shot by photographer Chakarin Wattanamongkol, the shots from the Nordic island include views of the aurora borealis, also known as the Northern Lights.
Chakarin, 38, said: "The ice cave under the glacier could have collapsed anytime.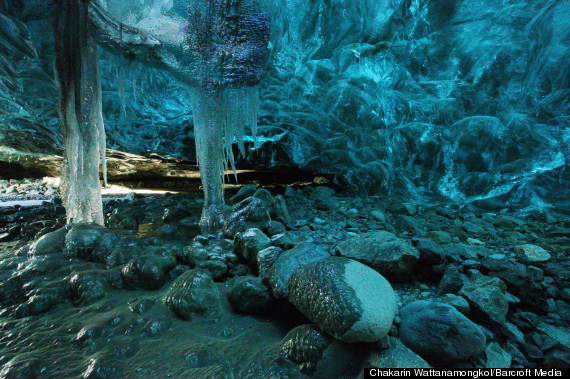 Chilly gloom: Icicle formations hang from the belly of a glacier
"So I needed a local guide tour guide because it was too dangerous to enter the Ice Cave on my own without an expert.
"Once I reached the glacier and found the ice cave it is so stunning. There are not many people who have a chance to see this with their own eyes.
"I knew that the ice cave could have fallen any minute, but luckily I didn't hear the cracking sound."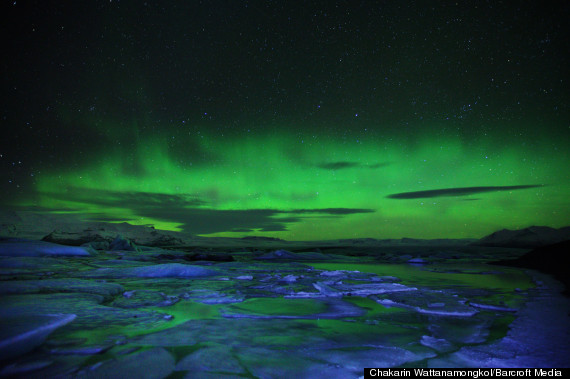 Lighting up the skies: The aurora borealis
Chakarin also took photographs of the icy beach he found.
"The ice beach was both strange and beautiful," he said.
"That day, the temperature was around minus-eight degrees Celsius. The only problem was the strong wind that blew our face with dust and sands."