Rebecca Adlington has announced her retirement from competitive swimming.
The 23-year-old under-performed at the London 2012 Olympics as she took bronze in the 400metres and 800m freestyle.
Four years previously she memorably hit the mainstream with two golds at the Beijing Games, triumphing in the 400m freestyle to become the first woman to win swimming gold for Great Britain since Anita Lonsbrough in 1960.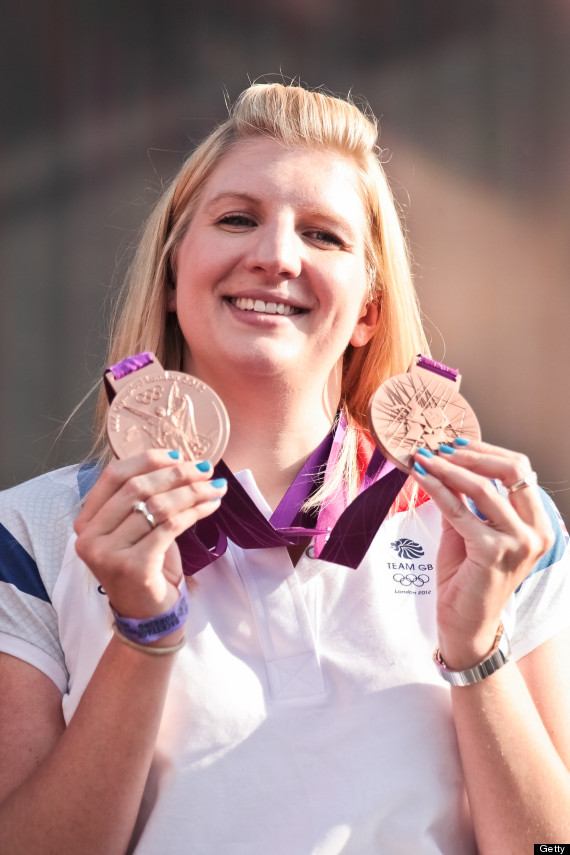 Adlington shows off her two London 2012 bronze medals
She eventually became the first British swimmer to win more than one gold medal at a single Games since Henry Taylor won three in 1908 after victory in the 800m.
Adlington said: "I hate the word retire. I love swimming but as a competitive element and elite athlete I won't compete any more.
"I'll always be swimming even when I am 90 years old."
"I certainly can't compete with that (younger swimmers). I can't do the same level of work, I need far more time for recovery. It's time.
"Beijing changed my entire life, everyone wanted to learn about me. It was the best moment of my entire career. I am so glad my world record still stands."
The Olympian's retirement comes after UK Sport cut the swimming budget by £4m after its poor performance at London 2012 after a return of only three medals.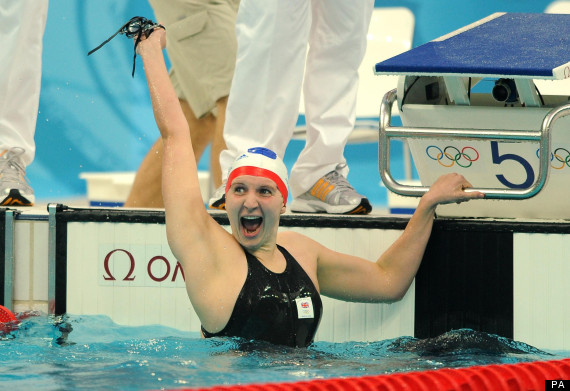 Adlington celebrates her 400m win at Beijing in 2008
Bill Furniss, who became British Swimming's head coach yesterday, was namechecked by Adlington as she bowed out.
"I couldn't have done it without my family. Even my sisters, they helped me with my homework.
"Bill is the biggest thing....he has helped me as an athlete as much as a person.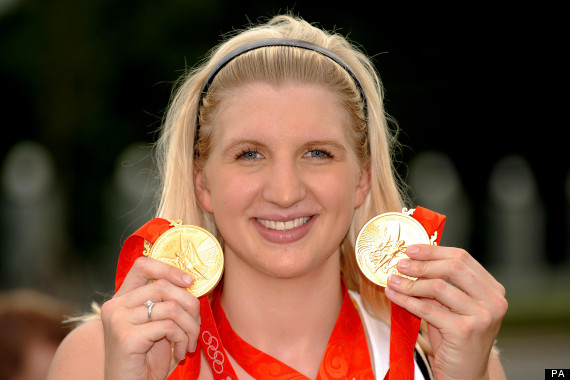 Adlington with her 2008 golds
"Now I've not got Bill without me, I feel a little bit lost. The medals - they are not just mine - they are my family's, Bill's.
"I think he is going to do such a brilliant job (as GB head coach)."