Thomas Ince scored twice for England's Under-21s but dad Paul was unmoved in the stands as mum Claire did a joyful jig.
Ince Jnr, 21, followed up Josh McEachran's saved penalty for the evening's opener at the Bescot Stadium in England's 4-0 win to spark a reaction of contrasts in the stands from his parents.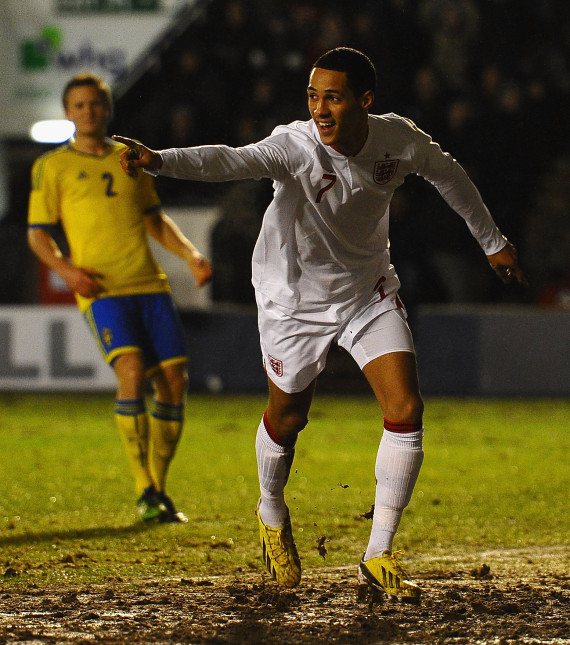 Ince scored twice for England in their victory at Walsall
"My mum won't miss a home or away game but I'm sure my dad will still criticise a part of my performance tonight," said Blackpool starlet Ince.
"But I'm very grateful and appreciative of them travelling down in this weather and supporting me. It means a lot to me."
Paul, who played at Euros 96 and 2000 as well as the 1998 World Cup in France, won 53 caps for England and became the first black player to captain the national team.