But one young woman from Tamworth has taken it to the next level - and it's landed her with a court fine.
This Is Tamworth reports that Rebecca Gallanagh, 22, was fined £140 after decorating her court-mandated electronic tag with fake diamonds.
Gallanagh was ordered to wear the tag after committing a public order offence for fighting outside a nightclub.
She decided to decorate the tag as a "personal thing", she explained, after seeing someone do something similar on the Channel 4 TV show 'My Big Fat Gypsy Wedding'.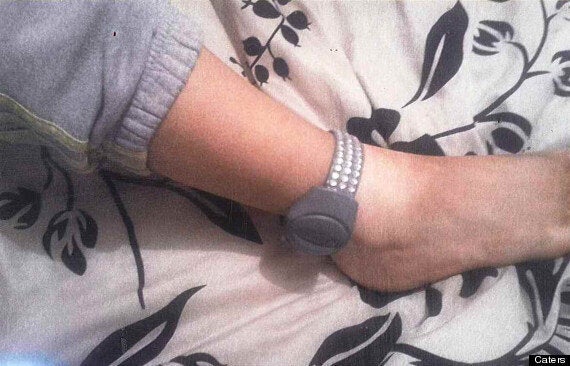 She applied diamante plastic gems in the shape of her initials, though she did not touch the sensor.
"I was actually proud of decorating the tag at the time. I wanted to make it look nice while I had it strapped to me around the house," she told the local newspaper.
When she changed her address her tag was checked, whereupon staff from Serco Home Affairs saw the decoration, cut it off and replaced it.
She was later taken in front of magistrates and asked to pay a £35 fine, £85 costs and £20 victim support surcharge.