Tom Daley said his British Diving Championships win was the perfect response after his post-Olympics foray into the world of reality TV.
The 18-year-old easily retained his national title in front of a sell-out crowd at his home pool in Plymouth.
While was short of his very best, half of his six-dive list did attract scores above 90, in an early-season hit-out to shed the rust of an off-season that has seen him co-present ITV programme Splash!.
Asked whether his achievement would silence the critics who have accused the London 2012 bronze medalist of being more interested in a celebrity career, Daley was unequivocal in his response. Daley in between dives at Plymouth
"If this doesn't, I don't know what does," he told the BBC. "I have been training hard and working hard.
"It wasn't too bad a start to the season - both my performances were over 500 which is all I can ask for really," Daley said.
"I've been trying to overcome a chest and throat infection to compete here and it could've been a little bit better.
"There are a few tweaks I can make and hopefully it will come together later in the season."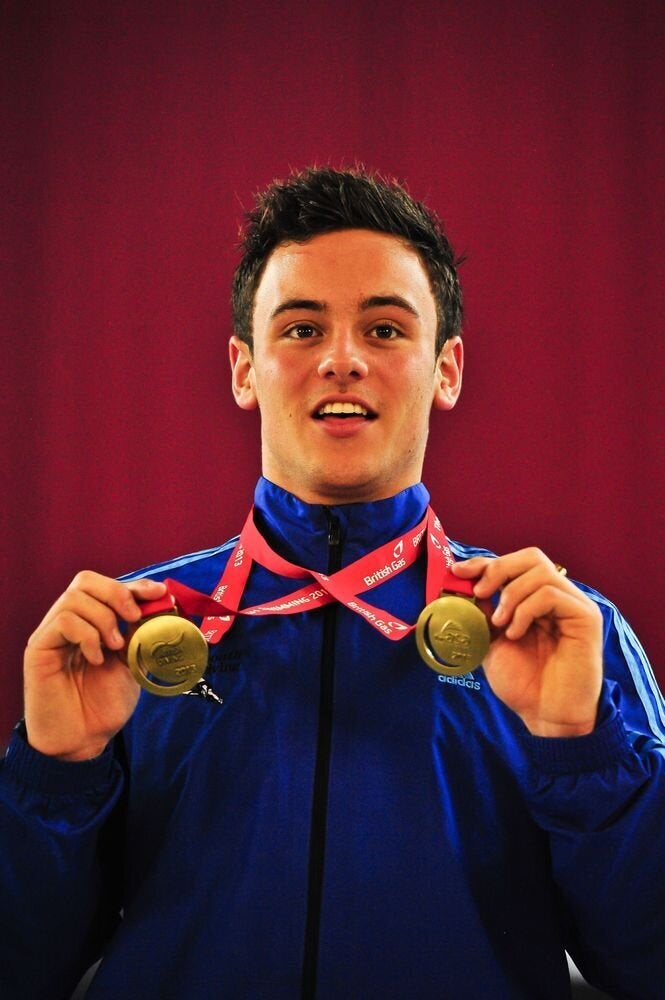 Daley retains national title