David Beckham finally trained with his Paris Saint-Germain teammates nearly a fortnight after he was unveiled by the Ligue 1 leaders.
Beckham had been working on his fitness in PSG training garb in London but finally joined in at the club's Camp des Loges training centre.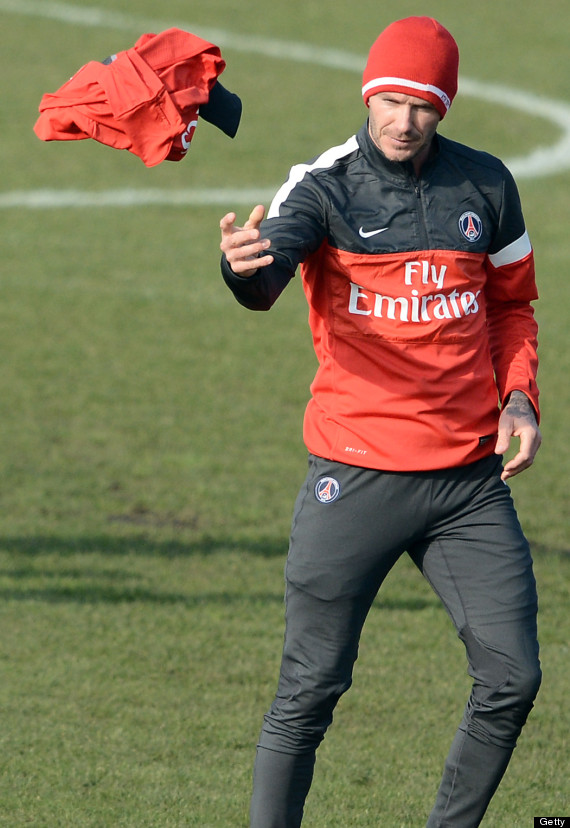 Beckham trains in Paris
The 37-year-old was in attendance to see PSG beat Valencia in the first leg of the clubs' round-of-16 Champions League tie on Tuesday night.
His presence led some to wonder whether the former Manchester United and Real Madrid midfielder would be at the Bernabéu this evening for the teams' knockout clash.
But the ex-England captain has instead opted to concentrate on his fitness ahead of his PSG debut.