What's this? A supermodel having a McDonalds? Surely not?!
Cara Delevingne proved she was just like the rest of us as she grabbed a Maccy Ds in New York yesterday.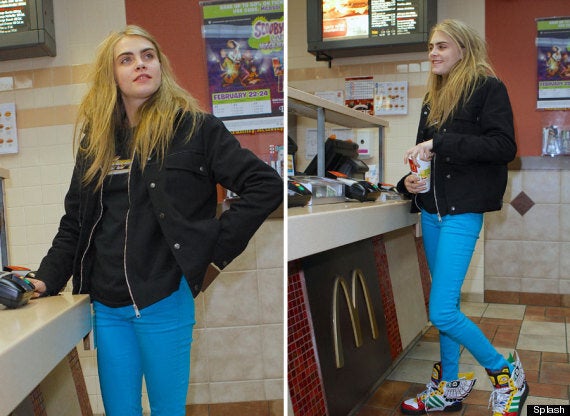 And the model of the moment looked like anything but as enjoyed her late night snack, dressed down in a casual black coat and blue skinny jeans.
Cara was also rocking the fresh-faced look as she went without slap.
The look was a far cry from her new photoshoot in LOVE magazine, where she was back to her usual glamorous self.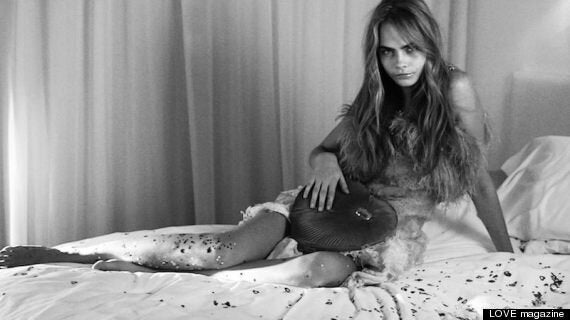 Amazing what a makeover can do, eh?
She has starred in Valentine's themed shoot for the mag where she's enjoying the romantic day in bed with Swarovski crystals.
As if we weren't jealous enough of her.
> WATCH THE FULL SHOOT BELOW...