It wasn't a very happy Valentine's Day for Rihanna yesterday.
The singer cut a lonely figure as she spent the evening without her on-off boyfriend Chris Brown.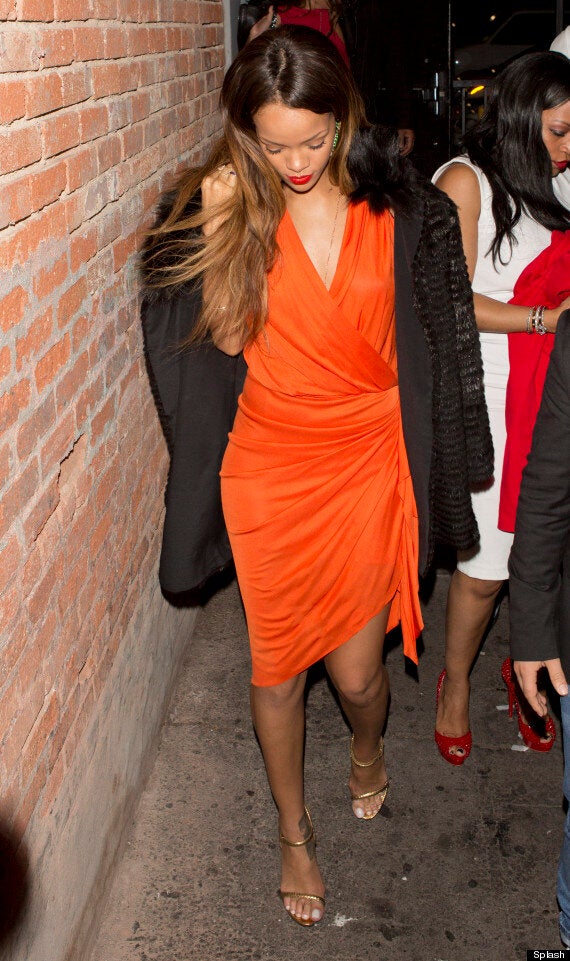 Rihanna spent Valentine's Day alone
She was seen leaving The Block nightclub in Hollywood alone in the early hours of Friday morning, with Chris nowhere to be seen.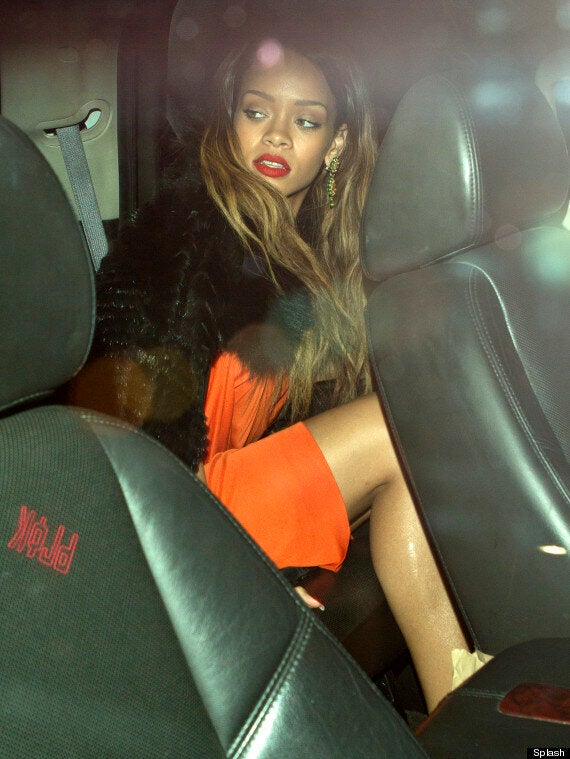 Chris Brown was no where to be seen as Rihanna partied on Thursday night
It comes just after reports emerge that there is trouble between the recently reunited pair.
On Wednesday night, the pair were seen partying at the same club, but spent the whole evening separate from each other, with Rihanna refusing to be anywhere near her on-off love.
The pair later then left the club separately too.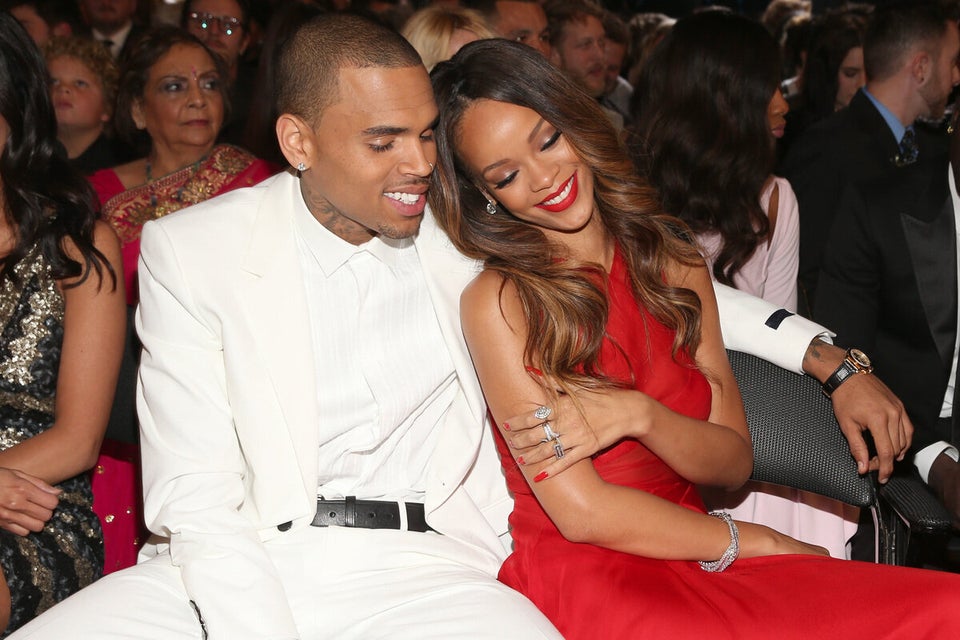 Chris Brown and Rihanna At The 55th Annual GRAMMY Awards