Sacha Baron Cohen is now Britain's highest-earning actor in America.
The comedy star, who sprang to fame in 1998 as Staines-dwelling Ali G - complete with ghastly yellow tracksuits and tacky 'bling' - raked in £20 million in 2012 thanks to his hit film 'The Dictator'.
Forbes.com revealed Baron Cohen earned more than Hollywood leading men Brad Pitt and Tom Hanks. Other notable earnings came from his role as the voice of King Julien the lemur in 'Madagascar 3' and in his most recent role in box office smash 'Les Miserables', where he played innkeeper Thenardier.
After Baron Cohen retired his role as Channel 4's Ali G, he went on to enjoy critical acclaim with his controversial comedies 'Borat' and 'Bruno'.
Last month at the at the London Critics' Circle Awards, Helena Bonham Carter praised her 'Les Miserables' co-star Baron Cohen as a comic "genius". Sacha Baron Cohen as Ali G in 2002
With his new-found wealth, Baron Cohen seems to be in the market for a new home.
The 2,806-square-foot mid-century house, built in 1959, has four bedrooms and includes a detached guest house, a lagoon-style pool, spa and fire pit. It's a long way from his birth place of Hammersmith, West London and even further from Staines...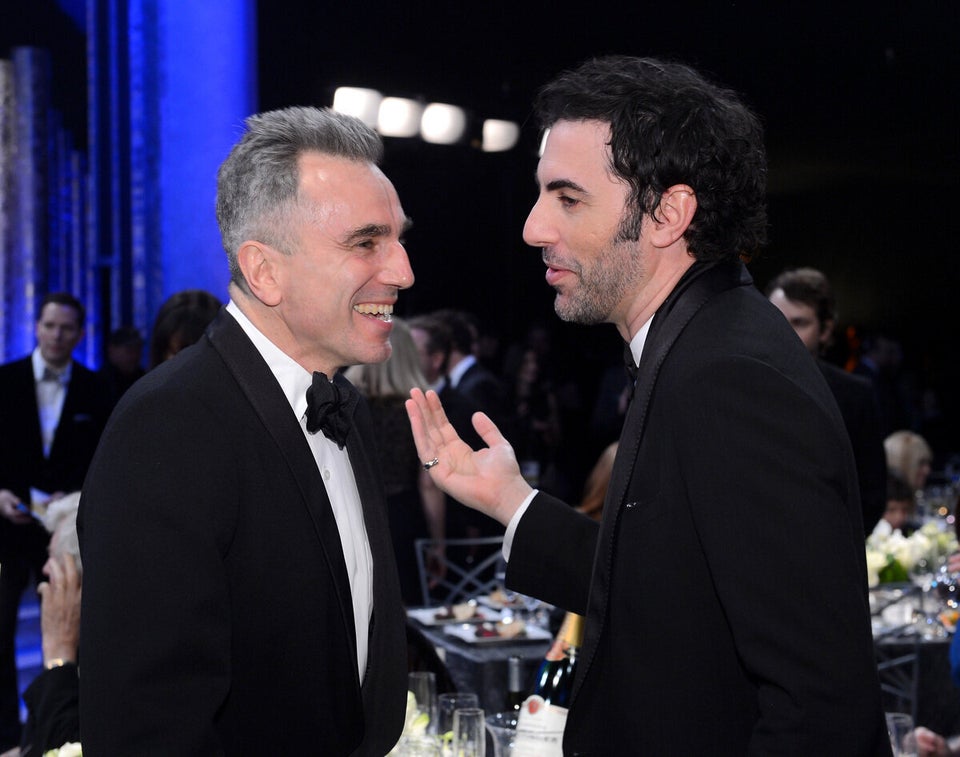 Sacha Baron Cohen
Popular in the Community