Simon Cowell's new cooking show 'Food Glorious Food' will debut this month, it has been confirmed.
The music mogul's latest reality show, billed as "X Factor for cooking", will premiere on 27 February.
Hosted by Carol Vorderman, the show is searching for Britain's best recipe and the winner will have their dish on the shelves at Marks & Spencer and bag a £20,000 prize.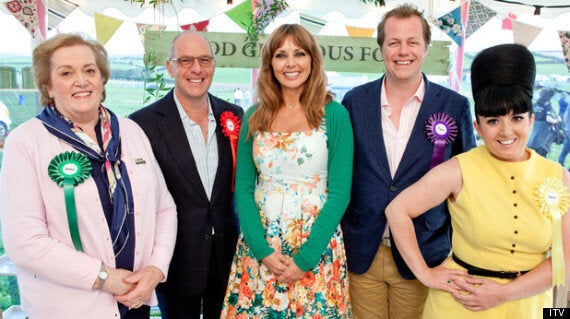 Anne Harrison, Loyd Grossman, Carol Vorderman, Tom Parker Bowles and Stacie Stewart
Food writer and Prince Charle's stepson Tom Parker Bowles, former 'MasterChef' contestant Stacie Stewart and vice-chairwoman of the WI Anne Harrison will judge the competition. Along with ex-'MasterChef' host and food connoisseur Loyd Grossman, who is presumably no longer content with peppering our palates with his collection of sauces and turning himself into a bespectacled Martha Stewart with his huge range of cooking ware.
Grossman previously criticised the combat sport of cookery but has now seemingly gotten over his distaste, after being lured back to primetime TV by Cowell. Simon Cowell is taking on the TV food market
The creator of 'The X Factor' and 'Britain's Got Talent' was reportedly inspired to launch a cooking show after seeing MasterChef Australia beat his own show Australia's Got Talent in the ratings.
Will the show beat 'MasterChef' in the ratings? Or will Cowell be left with a sour taste in his mouth?
'Food Glorious Food' could follow in the footsteps of Great British Bake Off's popularity...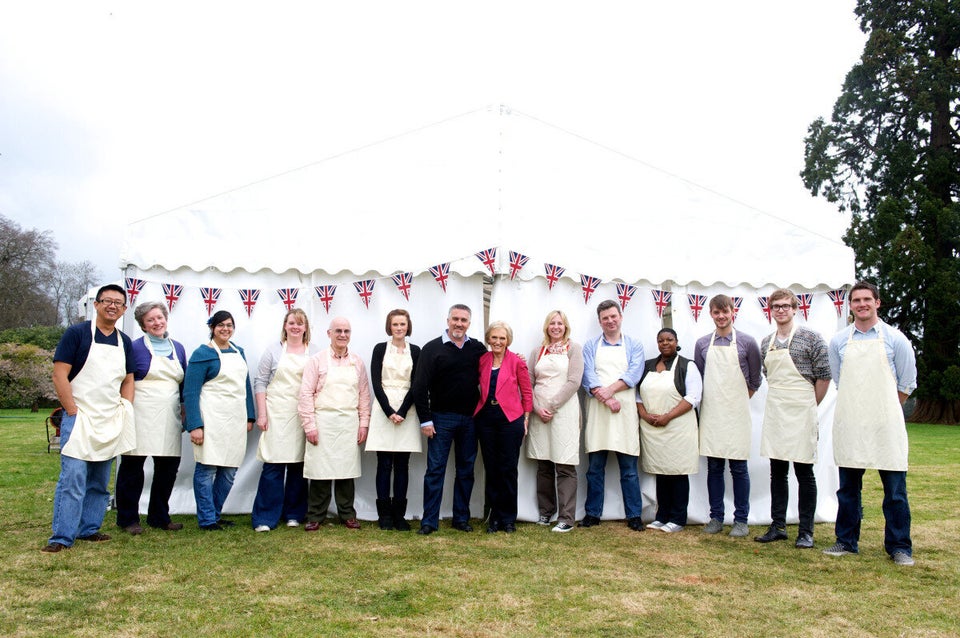 The Great British Bake Off Contestants