David Cameron will make his latest Comic Relief appearance by starring in a music video with teen heart-throbs One Direction, a spokesman for the charity said.
Cameron has followed in the footsteps of Tony Blair and Gordon Brown in getting involved in the fundraiser, which has raised £800 million since 1985 to help alleviate poverty.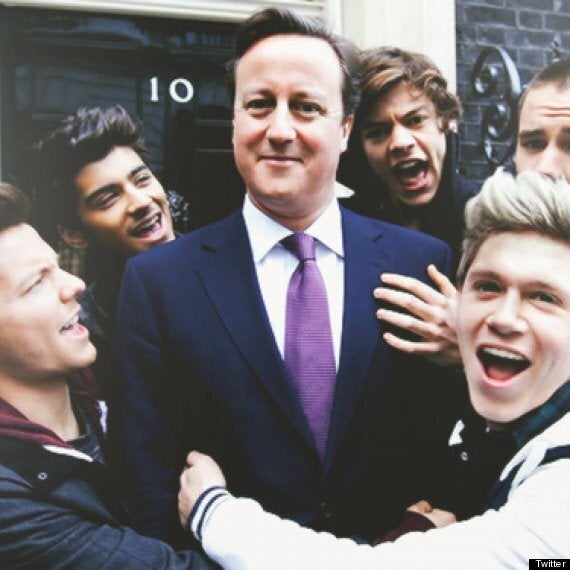 David Cameron is to team up with One Direction for Comic Relief
He appears in the official video for One Direction's official Comic Relief single, a cover version medley of Blondie's One Way or Another and the Undertones' Teenage Kicks.
"Yes, he is in it," the spokesman said, but was unable to say what his role included.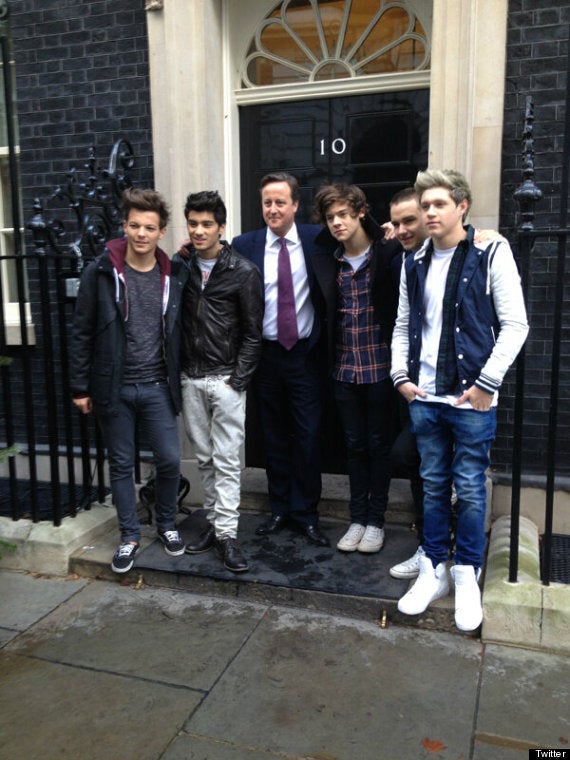 Cameron tweeted a picture with the 1D boys
The Prime Minister did not appear in clips from the video shown during last night's Let's Dance for Comic Relief.
Tony Blair starred alongside comic Catherine Tate in a for the charity fundraiser in the last months of his premiership it 2007, when he uttered Tate's Lauren character's "Am I bovvered?" catchphrase as she visited Downing Street for work experience.
Brown appeared in a comedy sketch with James Corden and with boyband JLS in 2011 - after he was voted out of office in the 2010 general election.
Cameron also appeared in that year's programme. The MasterChef segment saw him make approving noises as "chefs" Miranda Hart, Ruby Wax and Claudia Winkleman served him a three-course meal.
Popular in the Community