West Midlands Police is being investigated after jokingly filling out a witness statement in the name of a force dog and signing it with a paw print.
The matter arose after the Crown Prosecution Service (CPS) requested a statement from one PC Peach - apparently unaware the "officer" was actually a four-year-old police dog.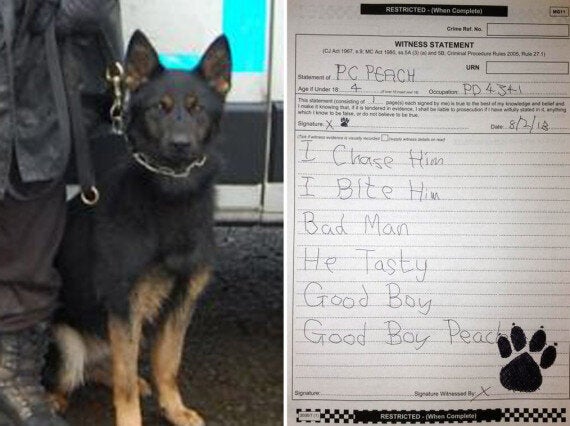 PC Peach and his witness statement
The statement, which reads "I chase him. I bite him. Bad man. He tasty. Good boy. Good boy Peach" was pinned on the station wall and eventually found its way onto Twitter and Facebook, leaving the CPS somewhat unimpressed.
The matter is now under investigation, but the police union has urged internal investigators to handle the prank as just that - a joke made by officers under constant stress.
DCI Julian Harper, from West Midlands Police, told Huffington Post UK: "The Professional Standards Department are looking into this, early enquiries suggest it is a light-hearted exchange as a result of a misunderstanding around a police dog and a police officer. The matter will be investigated."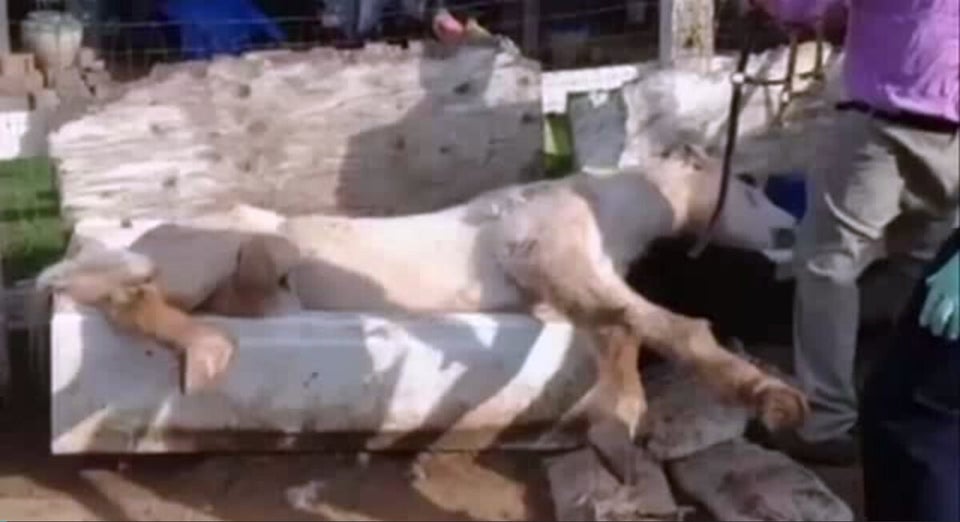 Animals In The News
Popular in the Community