Arsène Wenger was likely to be in a grumpy mood on Monday, and the Daily Mail's Neil Ashton felt the wrath of Wenger following a question about whether he was in talks about a new Arsenal contract. Wenger was disgusted the story, ostensibly a positive one after the weekend FA Cup loss to Blackburn, had emerged because it was potentially a calculated fabrication with the aim to be divisive.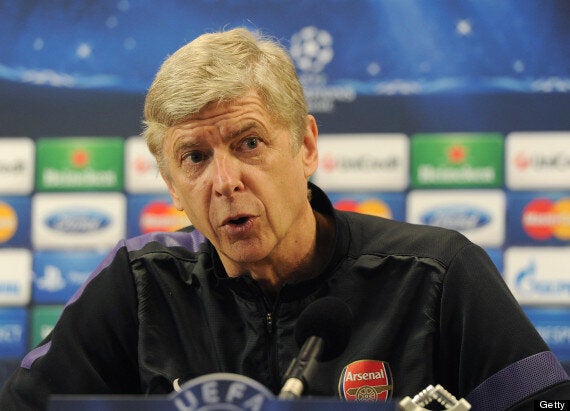 "And that Piers Morgan can f**k off, too."
Ashton didn't write the story, and God help him if he had done. Maybe only Sir Alex Ferguson had witnessed this side of Wenger when the Frenchman apparently offered to fight him during the infamous Battle of the Buffet in the Old Trafford tunnel in 2004.
Wenger's response was however tame in comparison to these absorbing pressers.
GIOVANNI TRAPATTONI, 1994
Trap has some choice (and loud) words for players who "complain".
JOSÉ MOURINHO ARRIVES, JUNE 2004
George Clooney wades in and captivates everyone.
JOE KINNEAR GREETS THE NEWCASTLE PRESS PACK (WARNING: VERY STRONG LANGUAGE)
Newcastle's latest manager exudes the Cockney mafia charm which was so abhorred at St James's Park.
RAFAEL BENÍTEZ WANTS TO TALK FACTS, JANUARY 2009
The Spaniard takes inspiration from LA Confidential: "Just the facts."
SIR ALEX FERGUSON CONFIRMS WAYNE ROONEY WANTS TO LEAVE MANCHESTER UNITED, OCTOBER 2010
Robert De Niro wishes he could have acted this well the last 15 years.
IAN HOLLOWAY DEFENDS HIS TEAM SELECTION, NOVEMBER 2010
Blackpool's manager goes all Nicolas Cage as he mocks a now-abolished Premier League rule.