Just when it was finally looking like Cheryl Cole and 'X Factor' weren't going to be words used in the same sentence, a fresh rumour abounds that she might be rejoining the panel Stateside. The show boss brought the Girls Aloud star over to the US from the panel on the hugely successful UK version, but she failed to impress TV bosses (with some people claiming her Geordie accent caused problems) and was eventually replaced by Nicole Scherzinger... who, it turned out, didn't last much longer.
Both LA Reid and Britney Spears have now confirmed that they will not be returning for the next season of 'X Factor USA'. That leaves space on the judging panel - but should the Geordie star really go back to the show which spurned her? Vote below.
The Post also claims reality TV star Khloe Kardashian has not been asked to return as co-host of the singing competition.
A fed-up Cole has taken to her Twitter.com page to publicly slam the rumours saying, "Ok.. That's enough silliness now from the media!! I am not, nor am I getting engaged or married! Stop it... Its pretty pathetic and very corny!!"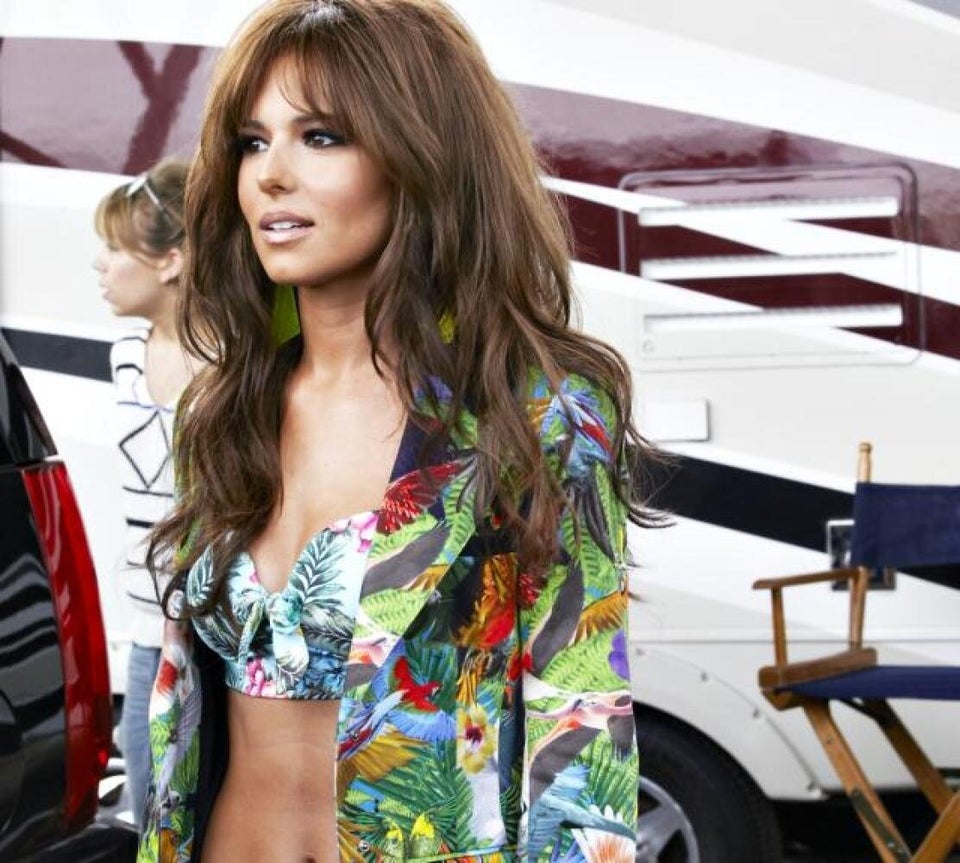 Cheryl Cole on set of new video