Oscar Pistorius' older brother Carl said he is "praying unceasingly for Reeva's family like my brother asked", as the Paralympic athlete sobbed in court during his second court appearance in Pretoria.
The 26-year-old has applied for bail and has been formally charged with the premeditated murder of his girlfriend. Carl and Henke, Oscar's father, arrive at the courthouse
Pistorius has two siblings, Carl and a younger sister Aimee. Both are on Twitter and have been using their accounts to express support for their brother and Reeva's family.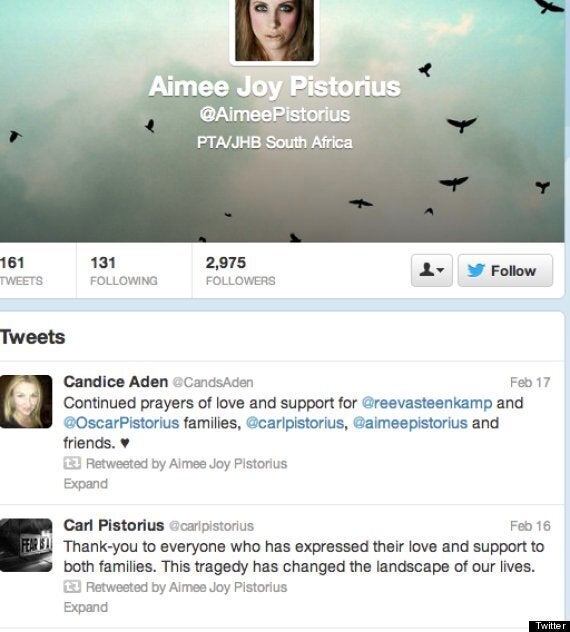 Aimee Pistorius' Twitter account
Oscar's father, Henke Pistorius, has sat in the front row of the court, in the full glare of the cameras, along with Carl and Aimee, every day the 26-year-old has appeared in court. The close-knit nature of the Pistorius family has been well documented in interviews with the Paralympic athlete, who credits his late mother, who died when Pistorius was 15-years-old, as a major influence in his sprinting success.
On February 15, only a day after Oscar was arrested in connection with the shooting of his girlfriend at his Pretoria home on Valentines Day, Carl tweeted: "Thank-you to everyone who has expressed their love and support to both families. This tragedy has changed the landscape of our lives."
It was Carl's birthday on Monday, but there were rather muted celebrations for the Pistorius family, as Oscar's fate remains unclear and a memorial ceremony for Reeva is to be held on Tuesday.
Footage of the media scrum outside the court in Pretoria as the Pistorius family arrive
On Tuesday, Reeva Steenkamp is to be cremated in her home city of Port Elizabeth.
Friends and relatives of the 29-year-old will pay tribute to the former model at a private ceremony.
Steenkamp's mother has described her "horrendous" torment at the death of the "most beautiful person who ever lived".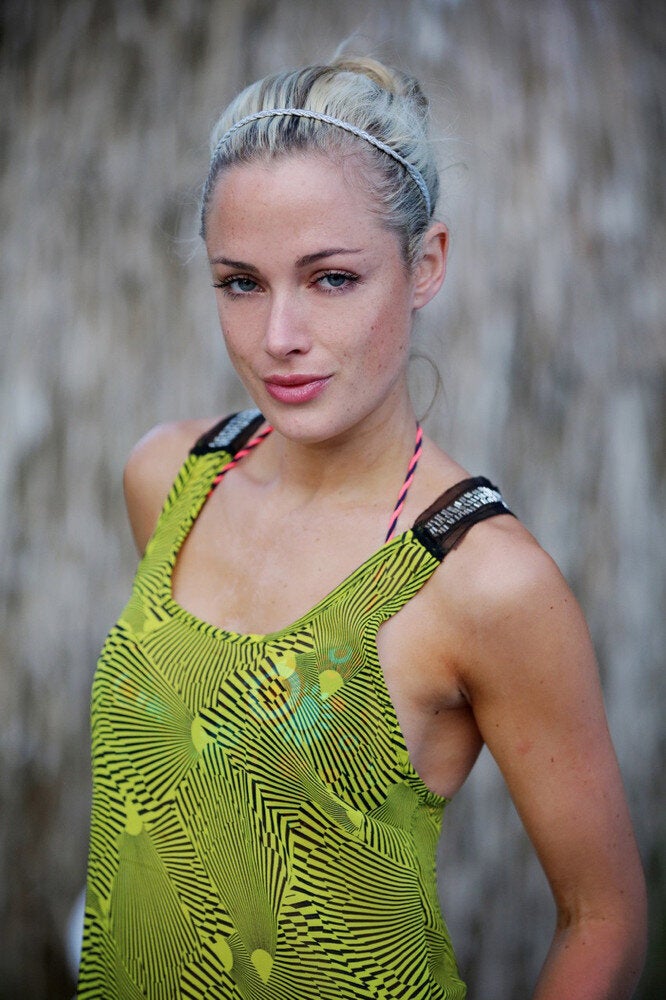 Reeva Steenkamp