Any literature fans with lingering guilt about never having quite managed to finish War And Peace is in luck: the book is to be turned into a TV epic by the BBC.
Leo Tolstoy's classic novel - also one of the lengthiest tales ever written - will be made into a six-part series, adapted by writer Andrew Davies.
It was memorably turned into a mammoth 20-part series starring Anthony Hopkins, which was screened from 1972.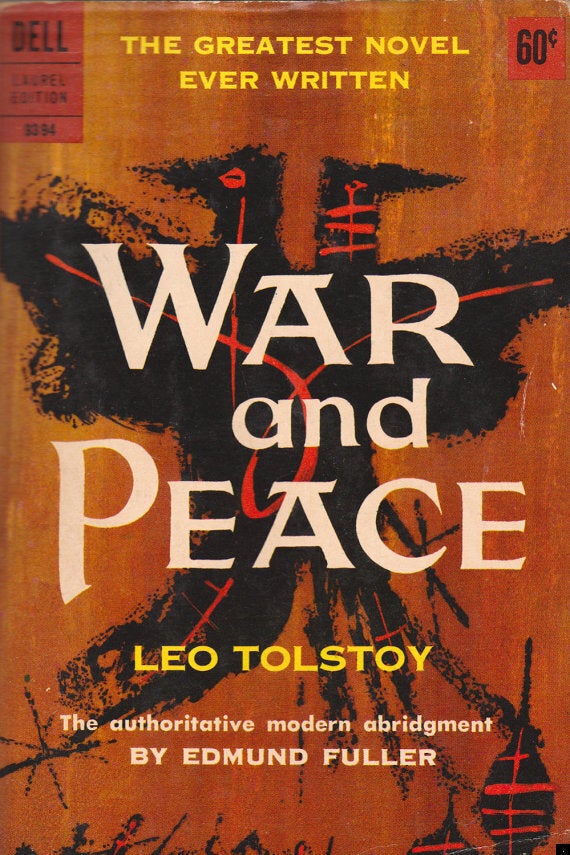 The new version will be shown by BBC1 in 2015 with casting details still to be finalised.
BBC1 Controller Danny Cohen said: "War and Peace is truly epic in scale and builds on BBC1's commitment to bringing audiences drama of the highest quality and impact.
"Told over six episodes, Andrew Davies will bring his exceptional powers of adaptation to this literary masterpiece."
Veteran screenwriter Davies has been behind warmly-received adaptations of Pride and Prejudice, Middlemarch and Sense And Sensibility, as well as scripting the Bridget Jones films and the popular ITV drama Mr Selfridge.
He said: "Not just a great novel, it's a wonderful read and it'll make a wonderful serial. A thrilling, funny and heartbreaking story of love, war and family life.
"The characters are so natural and human and easy to identify with and Natasha Rostova just beats Lizzy Bennet as the most lovable heroine in literature."
The book, first published in 1869, weighed in at more than 1,200 pages chronicling the lives of aristocratic families affected by the French invasion of Russia in the early 19th century.
Executive producer Faith Penhale said: "Today's audience will be drawn into the sweeping story of life and love during a time of conflict, with a dazzling production that brings to life the great vision and scale of the novel."