Those characters from 'Gossip Girl' might not like us to mention it, but they weren't always perfect!
Through six series of romance, betrayals and lots and lots of gossip, the glamorous young residents of Manhattan - played by Blake Lively, Leighton Meester, Penn Badgley and Co - may have spoken well, danced like divas and looked perfectly glamorous but, despite their best intentions, they didn't always get it quite right...
To celebrate the sixth and final series of 'Gossip Girl' being released on DVD this week, WATCH ABOVE our blooper reel from Series 6 that would have got even Blair Waldorf's eyebrows twitching...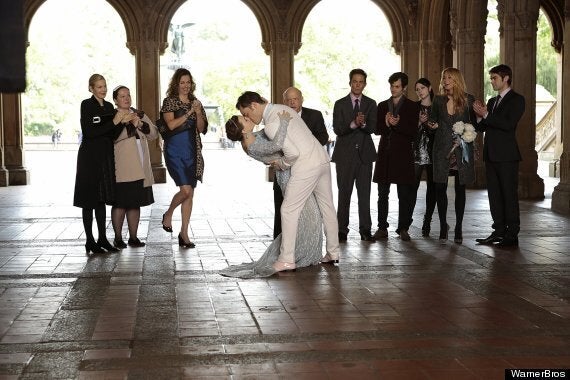 And sometimes they got it just right!
Gossip Girl: Season 6 and Gossip Girl Seasons 1-6 are out on DVD now. Watch the trailer below...