The hit period drama's creator suggested in an interview that 'Downton' could continue without him if his US pilot 'The Gilded Age' takes off.
He told The New York Times: "If I'm doing a series at NBC, I would not be able to write all of 'Downton' and all of that series at the same time... If 'Downton'goes on - of course that's not my decision - then it would be with other writers. Perhaps with me supervising, but with other writers." Julian Fellowes is a busy man
Asked if he could imagine 'Downton' continuing without him, he said: "I think it would be funny. But in life, you no sooner say 'Oh, I'd never do such and such' than you find yourself strapped into a chair, doing it.
"There's no point, really, in making pronouncements of absolutes. The only thing is, I know I would not be able to write 11 hours of 'Downton' and 10 hours of 'The Gilded Age', or whatever it is, side by side."
He added: "My own belief is that these things have a life. And one of the tricks is to recognise when it's time to come to an end. But we haven't made a decision when that will be. Some things go on for 20 years, don't they, but I just don't see Downton being one of them."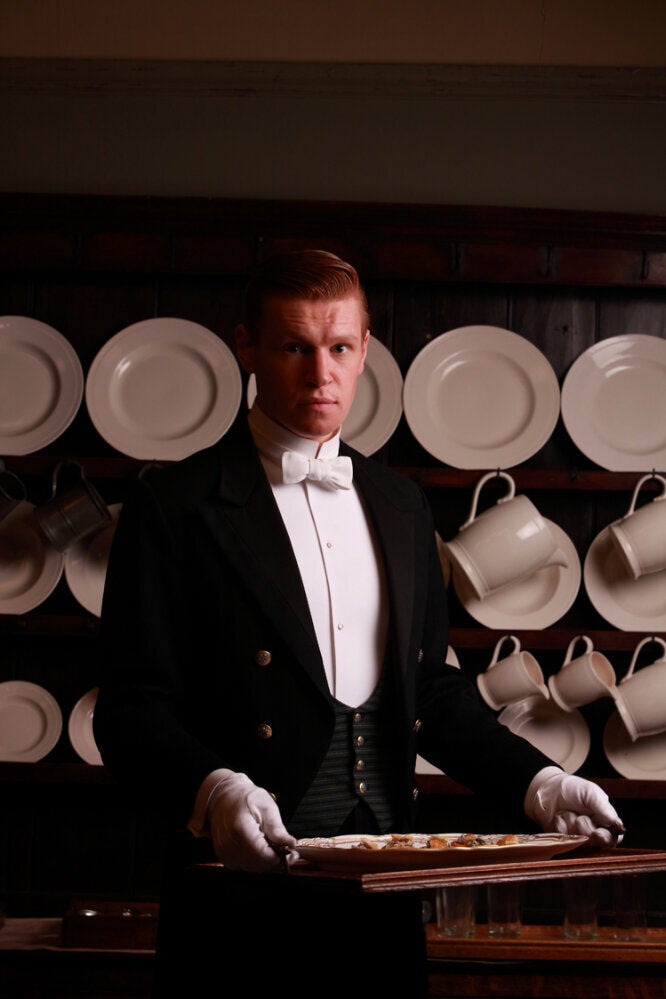 'Downton Abbey' Season 3