Boy George is NOT happy with a certain member of One Direction - that'll be you Mr. Liam Payne.
The 80s star has blasted the One Directioner after he allegedly refused to pose for a photo with his niece at Wednesday night's Brit Awards.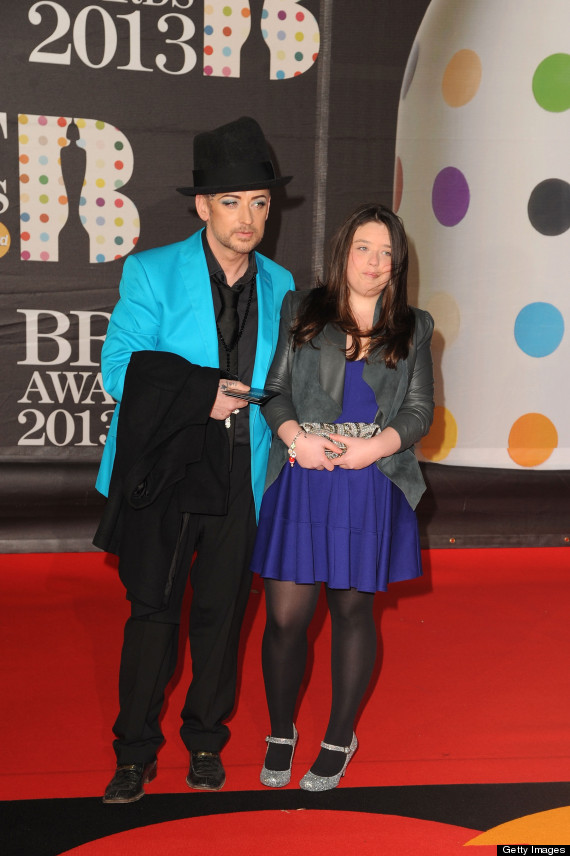 Boy George with his niece Molly at Wednesday night's Brit Awards
George had taken 13-year-old One Direction fan Molly Fitzpatrick along to the music bash as his +1 but later took to Twitter to name and shame Liam after he apparently turned down the photo opp.
But while there was no love lost between the newly slimmed down star and Liam - he was full of praise for his 1D bandmate Harry Styles.
"Top marks to Harry Styles for stopping for a picture with my niece and Bo**ox's to Liam and the disrespectful w**ker of a minder!" he tweeted.
And Harry wasn't the only celeb who got the thumbs up from George. He also tweeted the love for three of the big female stars of the night.
"Stars of the night, Harry Styles, Lana Del Ray, Jessie J. Too many drug f**ked twits to mention elsewhere! Emily (sic) Sande was great!'," he tweeted.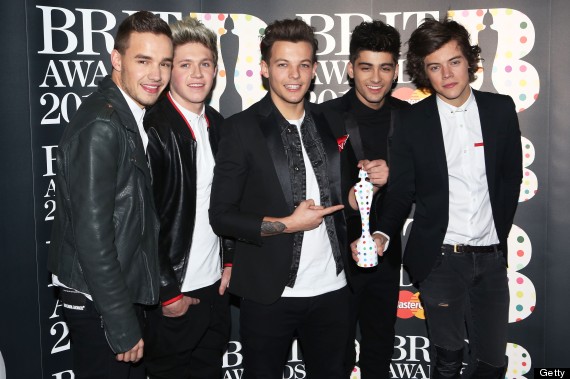 Liam Payne (left) with his One Direction bandmates at the Brits
The 51-year-old Culture Club star's appearance at the Brits comes just days after he revealed his incredible weight loss at the WhatsOnStage.com awards.
LIKE US ON FACEBOOK | FOLLOW US ON TWITTER