Three men have been found guilty of leading a terrorist bomb plot that could have been bigger than the July 7 atrocities.
Irfan Naseer, 31, Irfan Khalid, 27, and Ashik Ali, 27, all from Birmingham, were convicted at Woolwich Crown Court of planning the attack.
They were "central figures" in an Islamic extremist plot to set off up to eight rucksack bombs and possibly other devices on timers in crowded areas.
Police believe it was the most significant terror plot to be uncovered since the 2006 conspiracy to blow up transatlantic airliners using bombs disguised as soft drinks.
Khalid even boasted that the attack was "another 9/11" as "revenge for everything". (Left to right) Irfan Naseer, 31, Irfan Khalid and Ashik Ali, both 27
Naseer was found guilty of five counts of engaging in conduct in preparation of terrorist acts, Khalid four, and Ali three, all between Christmas Day 2010 and September 19 2011.
For Naseer, from Sparkhill, Khalid, from Sparkbrook, and Ali, from Balsall Heath, this included planning a bombing campaign, collecting money for terrorism and recruiting others for terrorism.
Naseer and Khalid also travelled to Pakistan for training, and Naseer helped others travel to the country for the same purpose.
Prosecutor Brian Altman QC told the jury: "The police successfully disrupted a plan to commit an act or acts of terrorism on a scale potentially greater than the London bombings in July 2005, had it been allowed to run its course.
"The defendants were proposing to detonate up to eight rucksack bombs in a suicide attack and/or to detonate bombs on timers in crowded areas in order to cause mass deaths and casualties."
Naseer and Khalid both travelled to terrorist training camps in Pakistan between 2009 and 2011 to learn about bomb-making, poisons and firearms.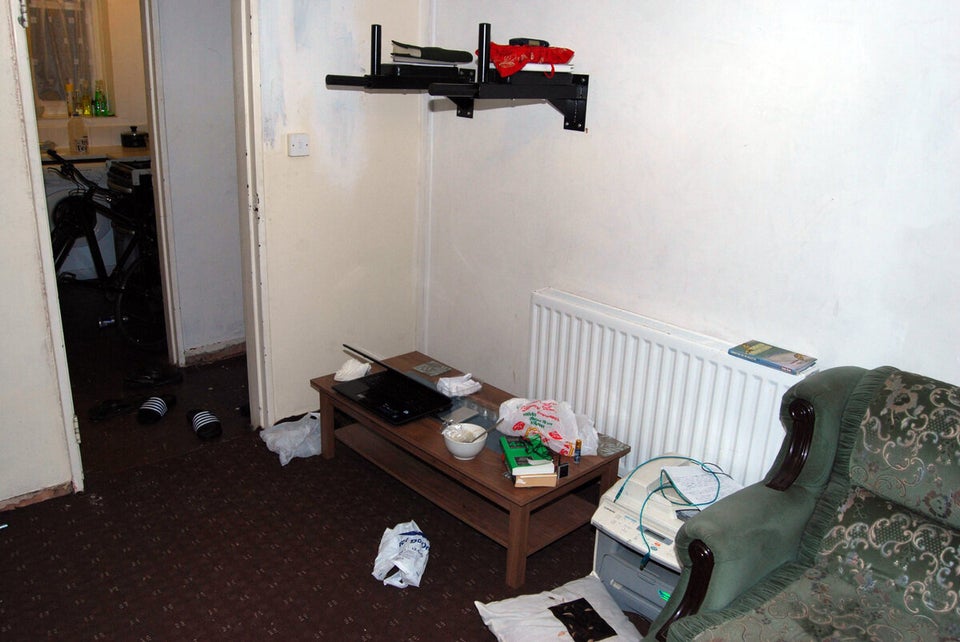 Three Found Guilty Of Terrorist Bomb Plot.
After they returned to the UK, the group tried to fund the plot by posing as Muslim Aid charity street collectors, duping legitimate supporters into giving them money.
They raised £12,000 for themselves in this way, but were forced to apply for tens of thousands of pounds in loans after losing more than £9,000 of the money playing foreign currency markets.
In surveillance recordings, Naseer was heard talking about the possibility of mixing poison into creams such as
Vaseline or Nivea and smearing them on car handles to cause mass deaths.
The trio even pondered welding blades to a truck and driving it into people.
In a reference to the black comedy film, Ali also told his estranged wife Salma Kabal: "Oh, you think this is a flipping Four Lions. We're one man short."
Mr Justice Henriques told the trio that they will all face life in prison when they are sentenced in April or May.
Speaking to Naseer, he said he had been convicted on "overwhelming evidence" and that he will face "a very long minimum term".
The judge said: "You are a highly skilled bomb maker and explosives expert. Your mindset was similarly manifest.
"You sought to persuade others that a terror plot here in this country was by far preferable to fighting jihad abroad.
"The scale and extent of your ambition was similarly manifest. You were seeking to recruit a team of somewhere between six and eight suicide bombers to carry out a spectacular bombing campaign, one which would create an anniversary along the lines of 7/7 or 9/11.
"It's clear that you were planning a terrorist outrage in Birmingham."