The brother of superstar athlete Oscar Pistorius is also facing trial over the death of a woman, it has been reported.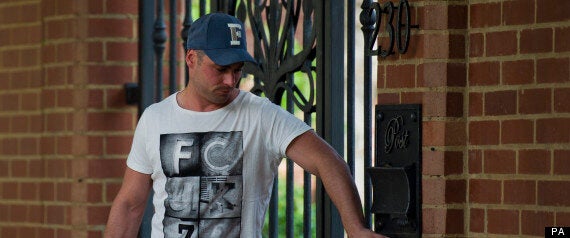 Carl Pistorius arriving at home on Sunday Carl Pistorius (foreground) has been attending his brother's bail hearing
It has no relation to the charges against Oscar Pistorius over the death of his girlfriend, Reeva Steenkamp.
According to reports, the charges against Carl Pistorius are related to the death of a woman on a motorcycle in 2010.
Carl Pistorius attended court every day for his brother's bail hearing.
Oscar Pistorius, who was granted bail on Friday, denies pre-meditated murder, saying he thought his girlfriend was a burglar. His full trial takes place later this year.