Asus have announced a strange line-up of new phone-tablet hybrids.
The Taiwanese tech giant used its press conference at Mobile World Congress in Barcelona to launch the new products, which blur the line between phones and slate devices.
Asus's exuberant chairman Jonny Shih said the devices were part of his company's "search for incredible".
The products include the Padfone Infinity, which is a premium Android phone and tablet-dock, the Fonepad 7-inch mobile phone, and the already announced Padfone 2, which is coming to the UK.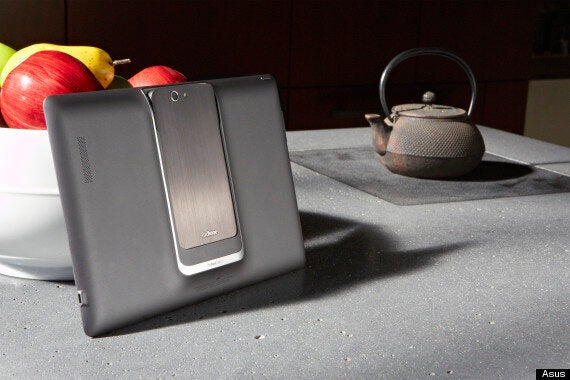 Above: The Padfone Infinity
The Padfone Infinity is Asus's new flagship mobile device. Like the original Padfone, it comprises a mobile phone which slots into the back of a tablet-style docking station, allowing users to access the same files and apps on a larger screen.
The Infinity is a high-end product, with a metallic design and high resolution screen in both configurations.
The phone unit comes with a 5-inch, 1920 x 1080 pixels display, a quad-core Snapdragon 600 processor, LTE data and a 13 megapixel camera.
Meanwhile the docking station has a 10.1-inch, 1920 1200 pixels screen, its own battery (with three times the capacity of the phone) and a light form-factor at just 530g.
Asus its pitching the Padfone Infinity at designers, professionals and people who want the convenience of owning both a phone and a tablet, without the hassle of maintaining two devices.
The Padfone Infinity will cost around £799 when it is released in the UK by the middle of 2013.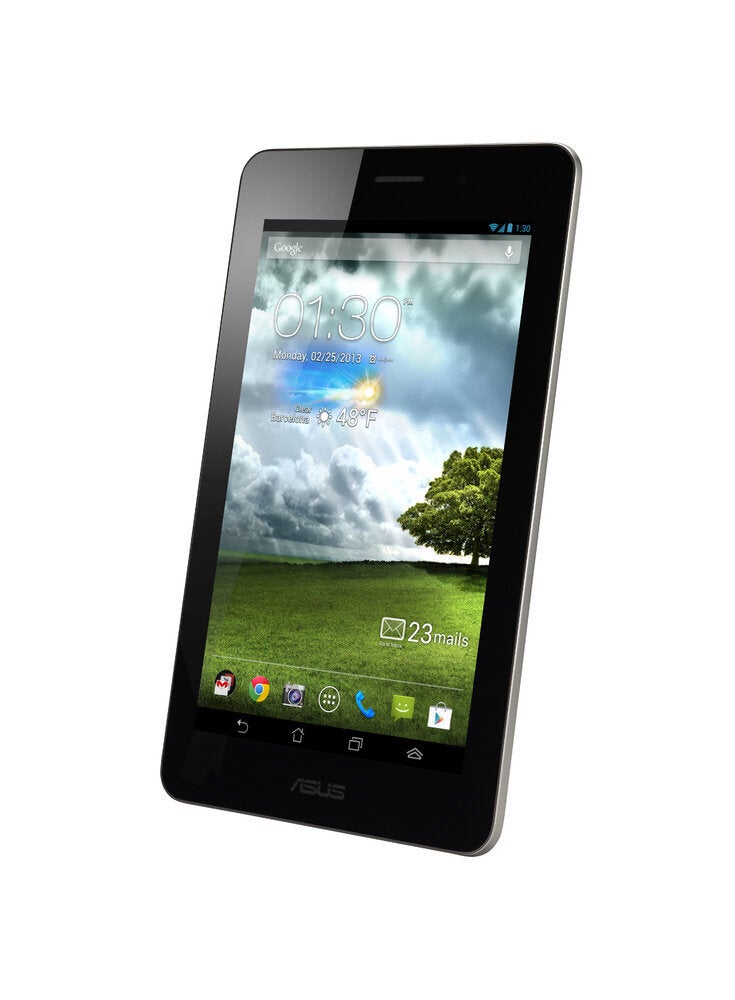 Asus MWC 2013
Meanwhile the Fonepad is a new low-cost 7-inch Android tablet device that also works as a mobile phone. Running on an Intel Atom chip, it has a 1280 x 800 pixels display, and a similar form-factor to the Asus-built Google Nexus 7.
While it is almost embarrassingly large when used as a phone, it could prove compelling to consumers because of its low cost at around £179.
The Fonepad will be available in 'Titanium Gray' and, in a touch with caused muted mirth at the press conference, 'Champagne Gold'.
Asus also announced the Padfone 2 - another phone and tablet-dock combination, will launch in the UK with pre-orders starting on Friday.
The Padfone 2 is a 4.7-inch quad-core Android smartphone which clicks into a 10.1-inch docking station. It will cost £599 in the UK.