Twenty-four days since his signing was announced on transfer deadline day, David Beckham finally took to the Parc des Princes pitch to make his Paris Saint-Germain debut in their Ligue 1 victory against Marseille.
So excited were the French about Beckham's first game in French club football that the host broadcasters set up BeckCam - which would follow the 37-year-old irrespective of where the ball was.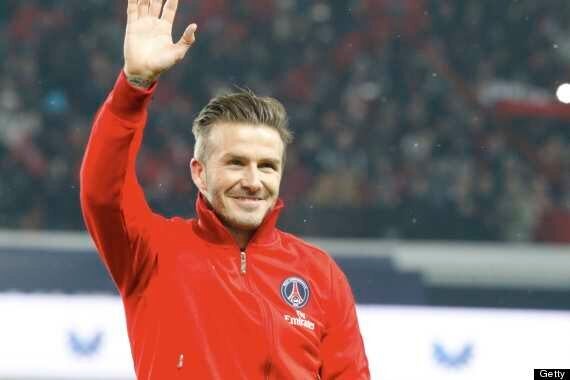 Beckham started the game on the substitutes' bench
It could easily have backfired. Beckham started on the substitutes' bench and despite taking an early lead via an own goal, PSG were again unconvincing as Marseille went in search of an equaliser, with goalkeeper Salvatore Sirigu in excellent form.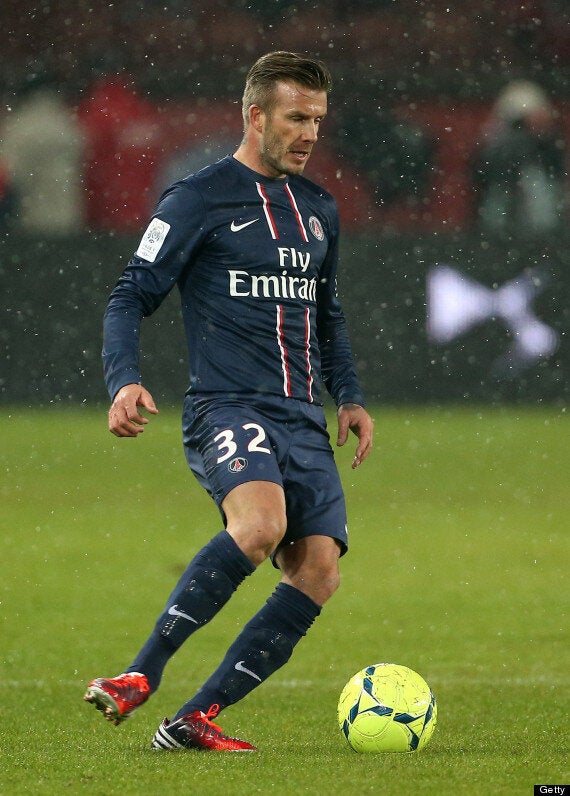 Yet Carlo Ancelotti trusted Beckham, who arrived in the 76th minute, to bring calm to proceedings. Accustomed to 15-minute cameos on several occasions during his England career post-2006, while his impact was non-existent on the majority of those occasions he had a key role on Sunday night.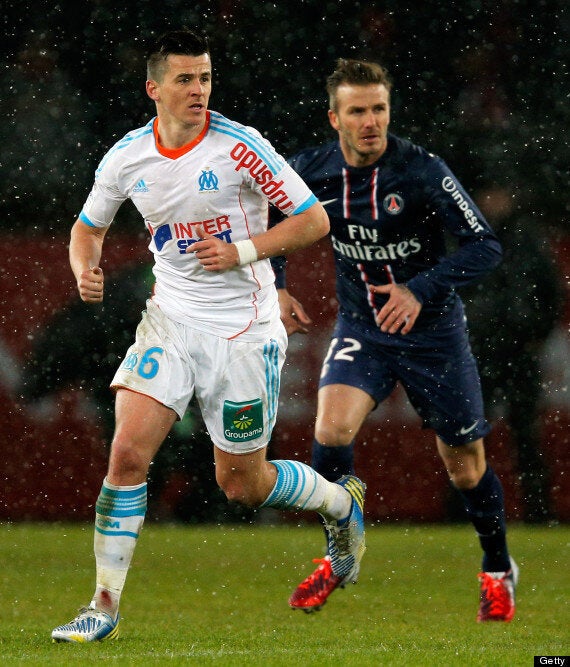 An expertly lofted pass allowed Jérémy Ménez to wrestle his way to the byline and pull the ball back for Zlatan Ibrahimović, who pinged the ball in for the clincher. The ever photogenic Beckham was first to congratulate him and PSG went eight points clear ofMarseille.
"It was nice to get out there as it seems like a long time since I signed," Beckham said after the game.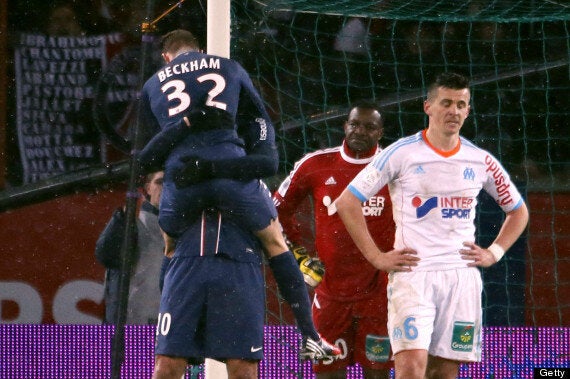 Beckham congratulates Ibrahimović on the clincher
"The manager just asked me to go on keep the ball and settle things down. Hopefully I did that."
Beckham could now make two appearances in four days for his new club after former Chelsea boss Ancelotti suggested the 37-year-old could face Marseille again in midweek.
The Italian said: "Beckham played because he was in the right physical condition and certain players needed a breather. It could be that David Beckham will play on Wednesday in the Coupe de France."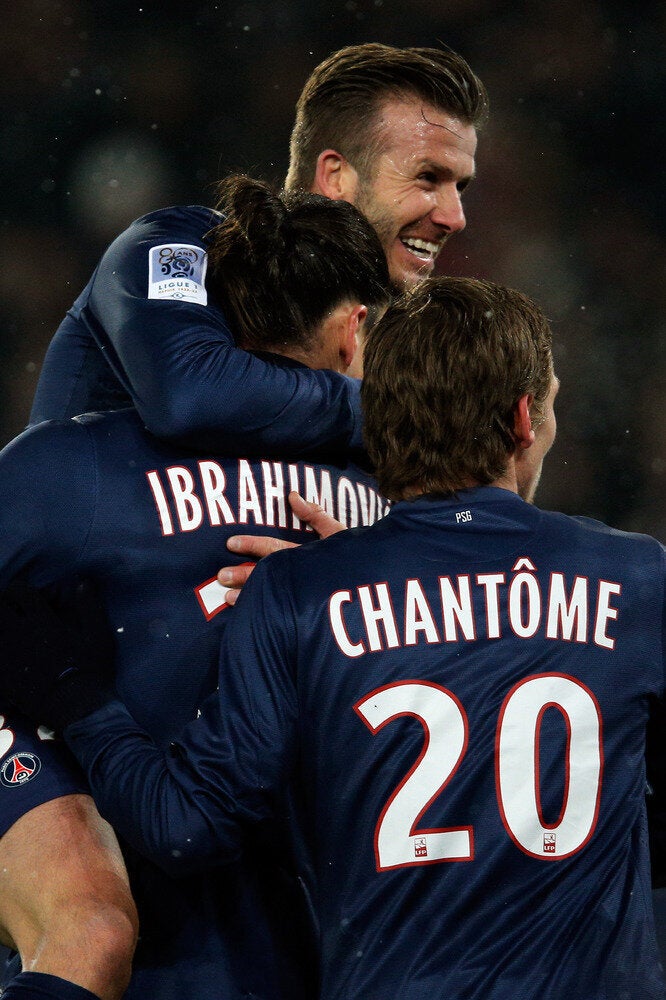 David Beckham Makes PSG ebut
Related