CCTV images of a smiling Reeva Steenkamp driving into the gated estate of Oscar Pistorius's home have emerged.
Believed to be the last images taken of the model alive, they show the 29-year-old behind the wheel of her Mini Cooper and chatting to security guards before being waved through the gates.
Paralympic athlete Pistorius, known as the "Blade Runner", was granted bail on Friday following a four-day hearing in Pretoria, South Africa, a week after he shot Steenkamp dead at his home.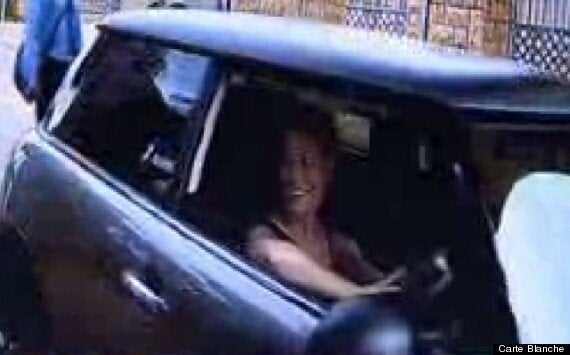 These CCTV images of Reeva Steenkamp were taken nine hours before her death
Following the hearing, he was seen arriving at his uncle Arnold's home.
He claims that when he fired shots through his bathroom door, he believed he was shooting at an intruder.
Prosecutors say Pistorius intended to kill the model however.
A funeral service for the law graduate took place last week.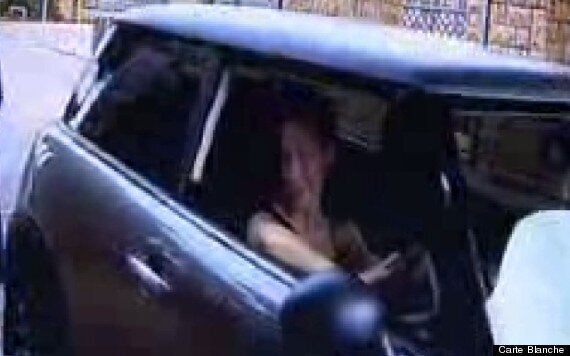 These are believed to be the last pictures taken of Steenkamp while she was alive
The father of Ms Steenkamp has warned the 26-year-old athlete will have to "live with his conscience" if he is lying about how he killed her.
Barry Steenkamp said the Paralympian will "suffer alone" if his claim that he shot Ms Steenkamp accidentally, believing her to be a burglar, is false.
But Mr Steenkamp told the Afrikaans-language Beeld newspaper he might be able to forgive Pistorius one day if the double-amputee is telling the truth.
Mike Steenkamp, Ms Steenkamp's uncle, said Pistorius's family did not initially try to contact the bereaved parents but had since done so, in what he considered to be a poorly-timed approach.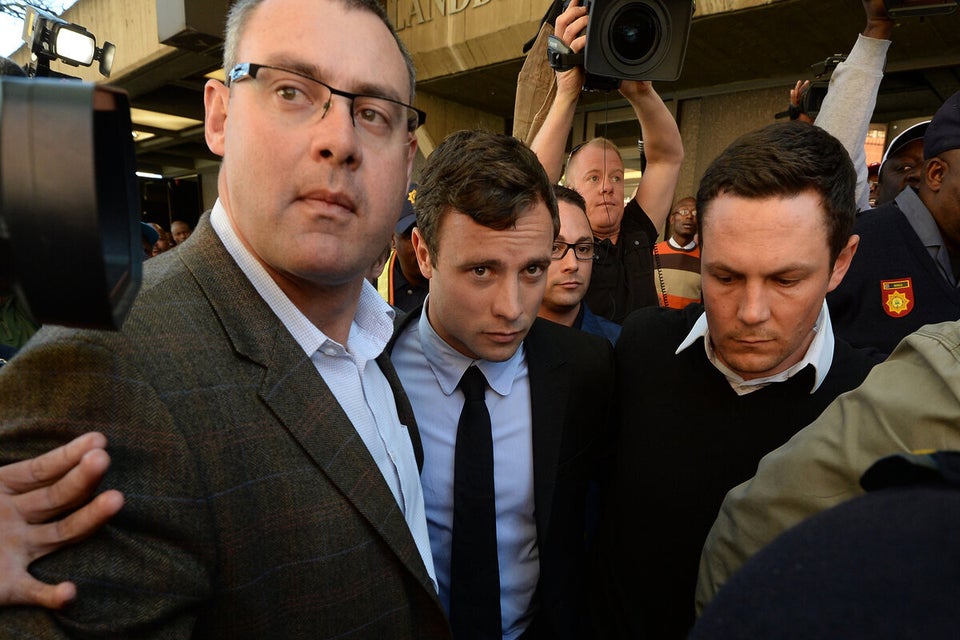 Oscar Pistorius Shooting in pictures