The first photos of Andrew Garfield on set in his new Spider-Man costume have been revealed.
The new red and blue spandex suit seems to take direct inspiration from the Ultimate Spider-Man comics.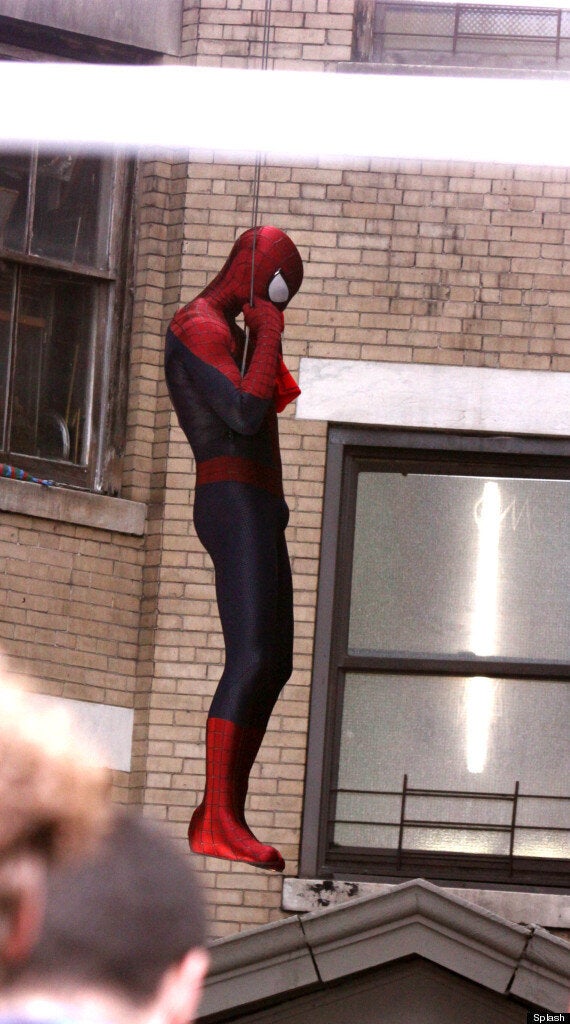 Production of 'The Amazing Spider-Man 2' is currently underway in New York - the first in the history of the franchise to be filmed entirely in the city and New York State. Garfield is reprising his role as Peter Parker/Spider-Man along with Emma Stone (Gwen Stacy), Sally Field (Aunt May) and Martin Sheen (Uncle Ben). They will be joined this time around by Shailene Woodley (Mary Jane Watson), Dane DeHaan (Harry Osborn), Jamie Foxx (Max Dillon/Electro), and Paul Giamatti (The Rhino), with Felicity Jones and Colm Feore in unannounced roles.