As Kerry Katona made her comeback as a singer with Atomic Kitten last night, there were plenty of things that could have gone wrong.
However, it wasn't the reality star's vocal ability (or lack of) that ended up being the talking point of the night - it was her nipple, that decided to make a bid for freedom during the show.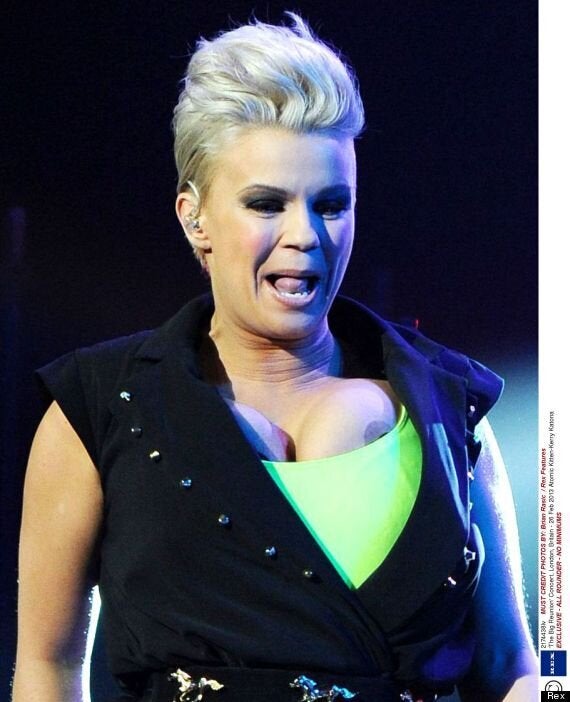 Peek-a-boob! An unexpected visitor says hello as Kerry takes to the stage
Yip, our Kerrah suffered the ultimate wardrobe malfunction as Atomic Kitten performed at 'The Big Reunion' gig in London - the dreaded nip slip.
But she didn't seem too bothered at becoming the latest star to be inaugurated into the nip slip hall of fame, shrugging it off to carry on with the performance, which included hits such as 'Whole Again' and 'Right Now'.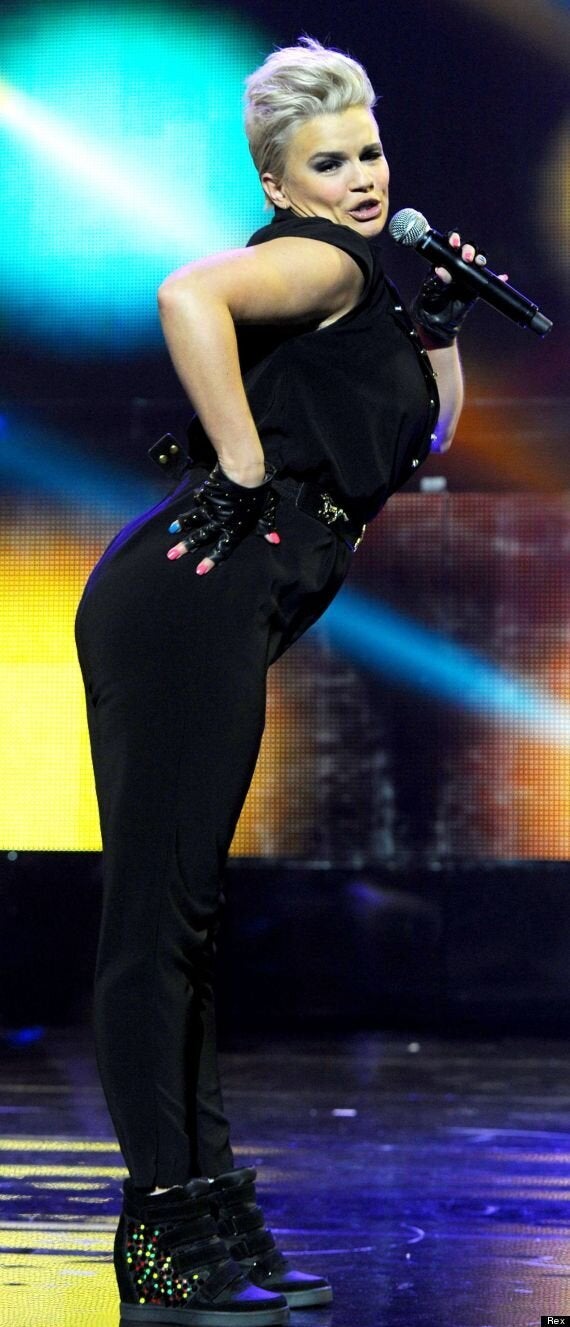 Kerry performed with Atomic Kitten for the first time in 12 years
The Kittens were also joined by B*Witched, Honeyz, 5ive, Blue, Liberty X and 911 at the gig at the Hammersmith Apollo .
They are all embarking on an arena tour later this year after overwhelming demand for tickets to last night's show.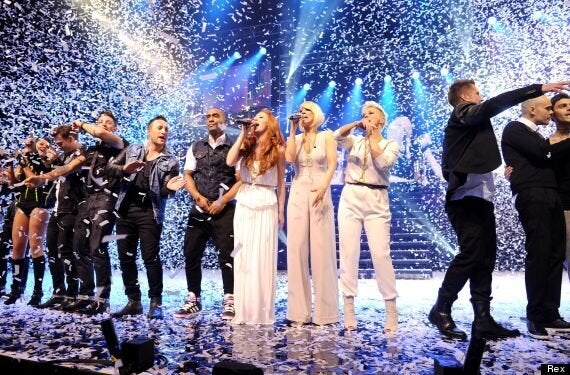 The 'Big Reunion' groups are set to embark on an arena tour later this year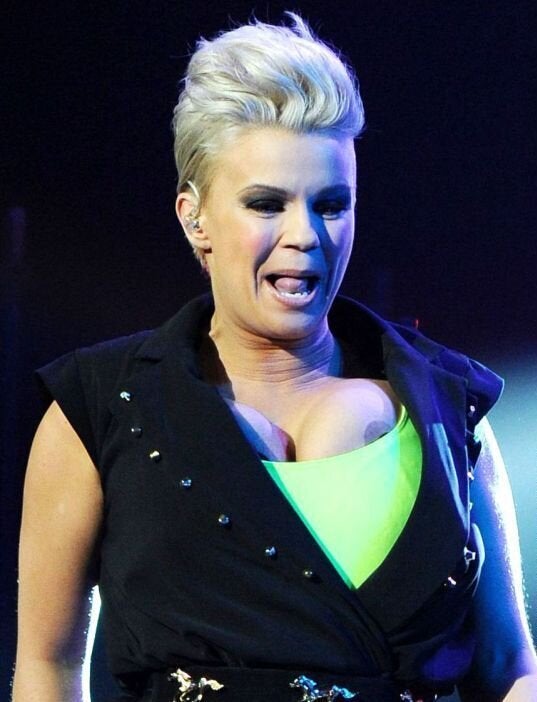 Celeb Nip Slips
Popular in the Community