A nine foot tall polar bear weighing 922 pounds (66 stone) has successfully undergone a root canal.
The 27-year-old bear also received minor surgery on an injured eyelid and a general check-up by a team of staff led by oral and maxillofacial surgeon Jim Reed, The Seattle Times reported.
Scroll down for more pictures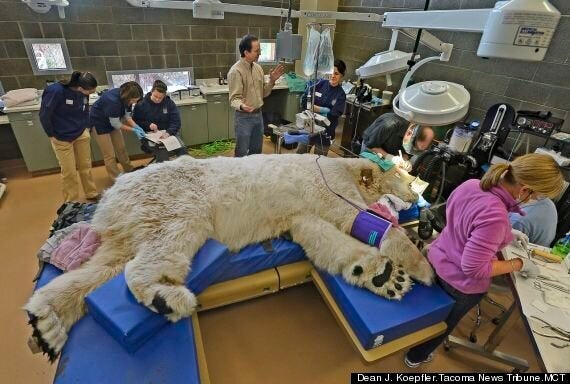 He knows the drill: Boris during his four-and-a-half hour long procedure
Boris is one of three polar bears at the Zoo's Arctic Tundra exhibition, which mirrors a coastal setting near Point Hope, Alaska.
He was rescued from a Mexican circus in Puerto Rico ten years ago.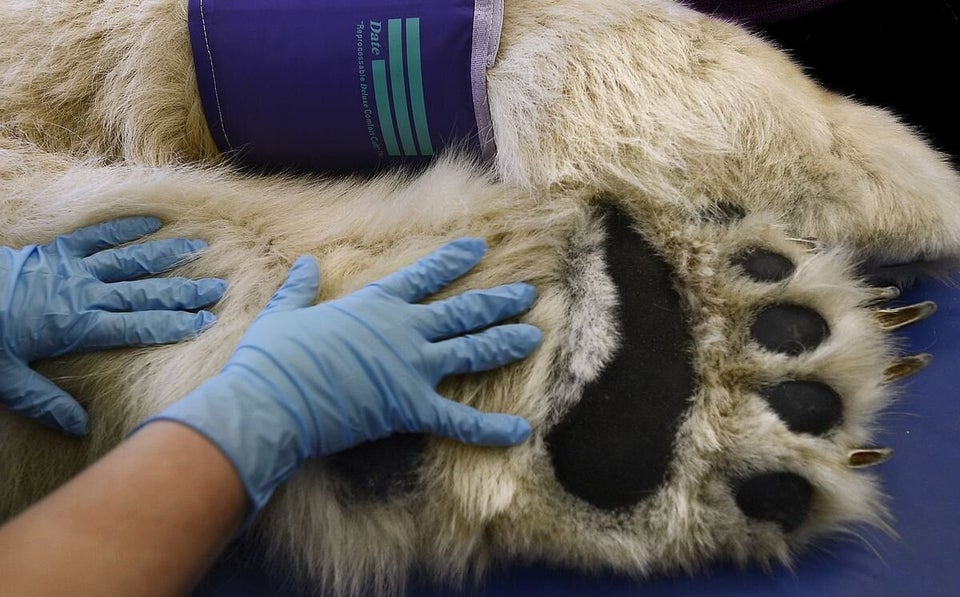 Polar bear examination