After the success of 'The Notebook', 'Dear John', 'The Lucky One', actor Josh Duhamel could have been forgiven for signing up to anything from the pen of uber-author Nicholas Sparks. He says he thinks he would have resisted...
"I would like to think I'm more selective than that," he laughs in London.
"I admire the guys who have done these movies before, it's flattering to be asked, but you don't want to be another pining dude. I did like that there was a darker edge to 'Safe Haven'.
"At first I wasn't sure if there was much I could do, but I worked really hard and changed some stuff from the book. And Nicholas Sparks just let me go, saying, 'whatever you do, don't make him boring.'"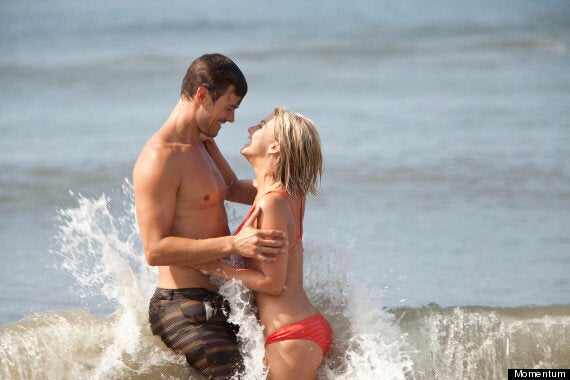 Josh Duhamel co-stars with Julianne Hough in 'Safe Haven'
Duhamel, who has just announced he is to be a father with his pop star wife Fergie, stars as Alex, a widower trying to raise his children in the tranquil, fishing village setting of Southport, North Carolina, when in walks Katie (Julianne Hough), a beautiful young woman with a secret past...
"I was there for two weeks before we started shooting, so I got to soak it all in, fell into the pace of a tranquil town.
"I did a lot of hard thinking about what I wanted to do with this guy.. what kind of dad did I want him to be. I sat on the beach, and wrote Alex's history. How did I meet my wife? When did we have our first child? So when I talked about her on film, it felt like we'd had years of life together."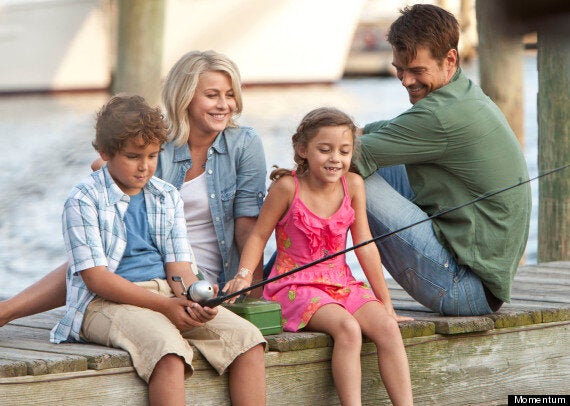 'Safe Haven' has many of the traditional Nicholas Sparks elements, but with a darker edge
This feels like a lot of work for what is essentially a straight-down-the-line romantic drama, but Duhamel is used to having to prove himself...
"It's been a lot of work, people want to label me as something... the former model, the former soap guy, but for me, I know what I'm capable of doing, it's just a matter of getting that opportunity and then making the most of it."
And does it help having the talented Fergie next to him? "She inspires me."
Spoken like a true Nicholas Sparks hero.
Safe Haven is in UK cinemas from Friday 1 March. Watch the trailer below...