The Queen has left hospital a day early as her recovery from a stomach bug has been speedier than originally thought.
Her Majesty was admitted to King Edward VII Hospital on Sunday suffering the effects of gastroenteritis and was forced to cancel official visits.
Buckingham Palace expected her to be admitted for a "couple of days" but she left at 2:43pm on Monday afternoon.
The Queen was escorted by a nurse but walked unaided and got into a waiting Bentley to be driven back to Buckingham Palace.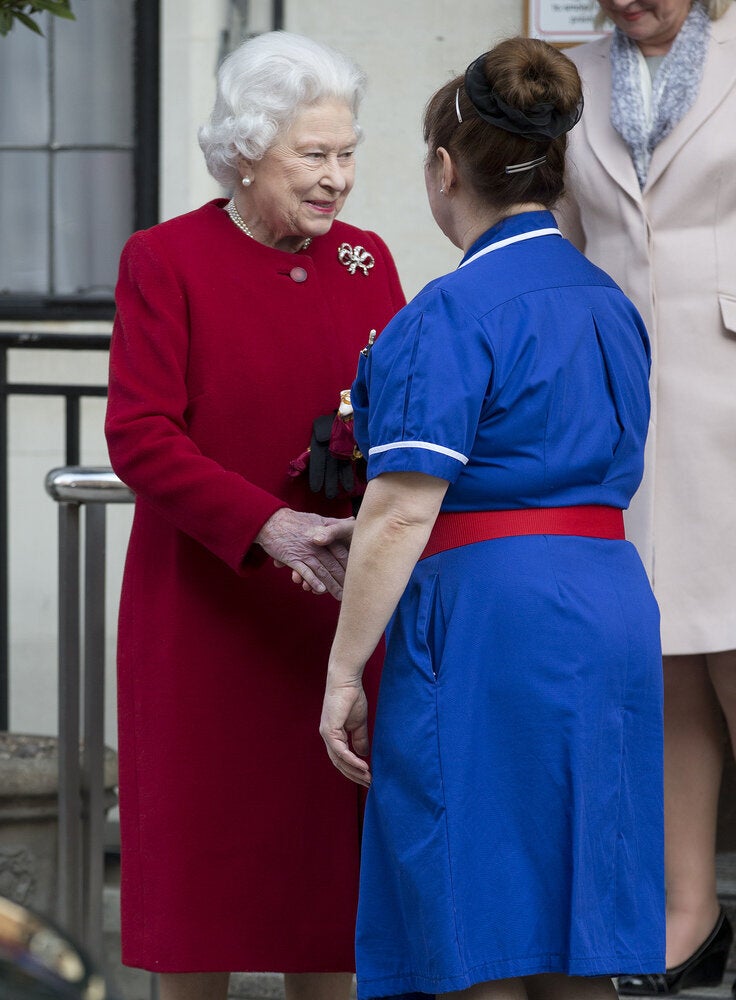 Queen Elizabeth II leaves the King Edward VII hospital