Cyclists in Melbourne have taken part in a peaceful protest by staging a naked bike ride.
"We face automobile traffic with our naked bodies as the best way of defending our dignity and exposing the unique dangers faced by cyclists and pedestrians plus all the negative effects of oil, cars, war, consumerism, non-renewable energy as well as promoting positive body image."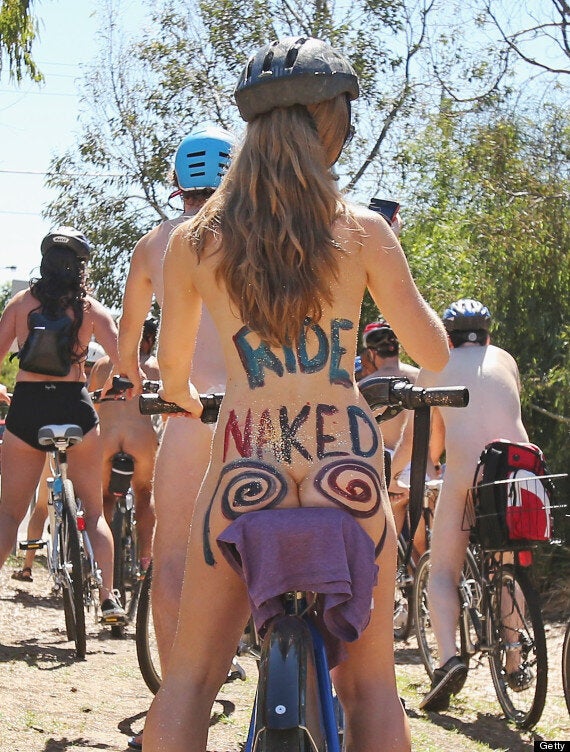 Clothing optional - helmets and sunblock are not
Encouraging participants to be "as bare as you dare", it does point out that while clothing is optional, helmets and sunblock are not.
The website describes the event as: "A fun free activity with a serious message, promoting visibility on the roads, using nudity to highlight the need to look for cyclists on the road.
"It is the grooviest, funniest, most hippie greenie event. Riding in the WNBR will give you a natural high and a feeling of joy, liberation and freedom that will amaze you. The memory of it will cheer you for years to come."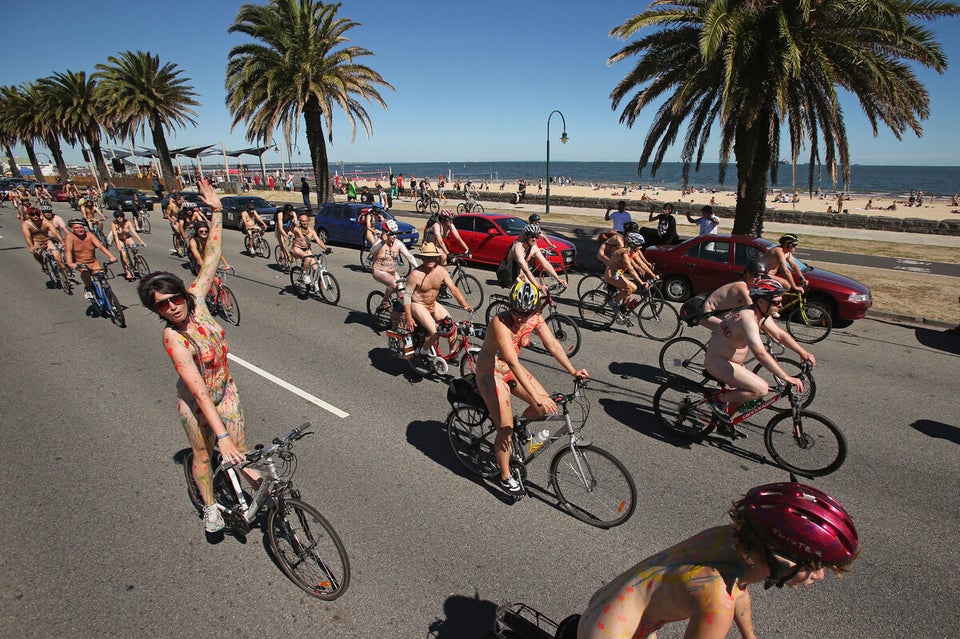 (CONTAINS NUDITY) World Naked Bike Ride Melbourne 2013