'MasterChef' bosses are to bring in one of their toughest-ever challenges when the show returns next week - with contestants having to recreate a complex dish after simply tasting it.
Viewers will see presenter John Torode making a complicated meal but the culinary hopefuls will have to use just their senses of taste and smell to work out what is in it.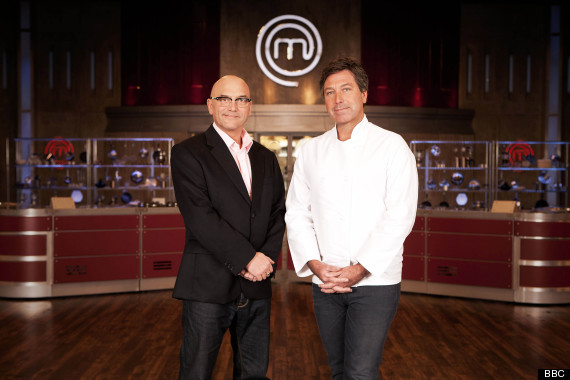 The new "palate test" forms a part of the heat stages - which make a comeback to the series - when 'MasterChef' begins on March 12 on BBC One.
The eight-week series which aims to find the country's top amateur kitchen wizard will have to pass the new trial during the five weeks of heats in order to win through to the quarter-final stages.
The wannabes will have only an hour to recreate the dishes.
Co-host Gregg Wallace said: "The palate test is really difficult - amazingly difficult.
"Even though the contestants have John's dish in front of them it still proves amazingly difficult. One to identify flavours and second, and more importantly, to recreate them."
Over the course of 24 programmes viewers will see 50 contestants battling to win the contest through a series of challenges and cooking for a range of guest judges, including past champions of the show.
During this year's semi-final they will be cooking for 12 former Bond girls at a banquet at London's Savoy.
Meanwhile, Wallace has urged viewers to stop sending him photographs of their dinner - and their bald friends - on Twitter.
The former greengrocer told the Radio Times that his career would end if people knew that he had "clumped" some of the people who were rude to him, before retracting his comment.
He said: "OK, I haven't done it. But here's a plea: could viewers stop sending me pictures of their dinner on Twitter - I get about 30 a day."
Have you been watching the latest cookery show to hit our screens? Here is Food Glorious Food...