Pop star Justin Bieber left the stage mid-song during his O2 concert after complaining of being "light of breath", his manager has said.
The teen sensation was performing in front of thousands of fans on the third night of the London leg of his world-wide tour when he fell ill.
A spokeswoman for Bieber told The Associated Press late Thursday that the 19-year-old pop star was given oxygen and took a 20-minute reprieve after fainting backstage at London's O2 Arena.
His manager Scooter Braun said he was seen by a doctor backstage at the venue who told him not to return to the stage.
However, fans reported that he did make it back to the spotlight to finish his Believe show before seeking treatment at a London hospital, where he posted a picture on Instagram on himself in his hospital bed.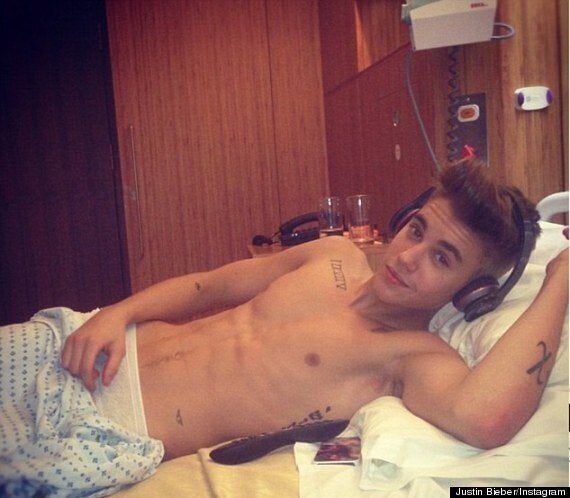 Justin posted a picture of himself in hospital
In a video posted by a fan on YouTube, Bieber's manager Scooter Braun tells the audience: "Justin got very light of breath, the whole show he's been complaining. He's backstage with the EMTs (emergency medical team) and the doctor.
"They're telling him they want him to go and see somebody and find out what's going on with his lungs, he's just told me that in five minutes, if it's OK with you guys, he's going to come out and finish the show.
"So he might not be jumping around as much and everything else, you guys need to be patient with us, we're not trying to be disrespectful, we're not trying to get you guys home late, we're truly trying to put on a show for the people who love him."
The manager had previously tweeted his joy that Bieber started the show 10 minutes early.
One fan tweeted: "Biebers not well and has gone off stage!
"He literally was so out of breath on stage in the middle of beauty and a beat and then went off!"
She later added: "Aww @justinbieber came back in stage after the doctors told him not to and he was incredible #believe #inspiration."
It comes after the singer was heavily criticised by fans and parents of young children for starting his concert late on Monday night.
Many were reduced to tears when forced to leave the venue just minutes into his performance, which started shortly after 10pm, in order to catch trains homes.
Bieber later apologised and blamed the delay on technical difficulties.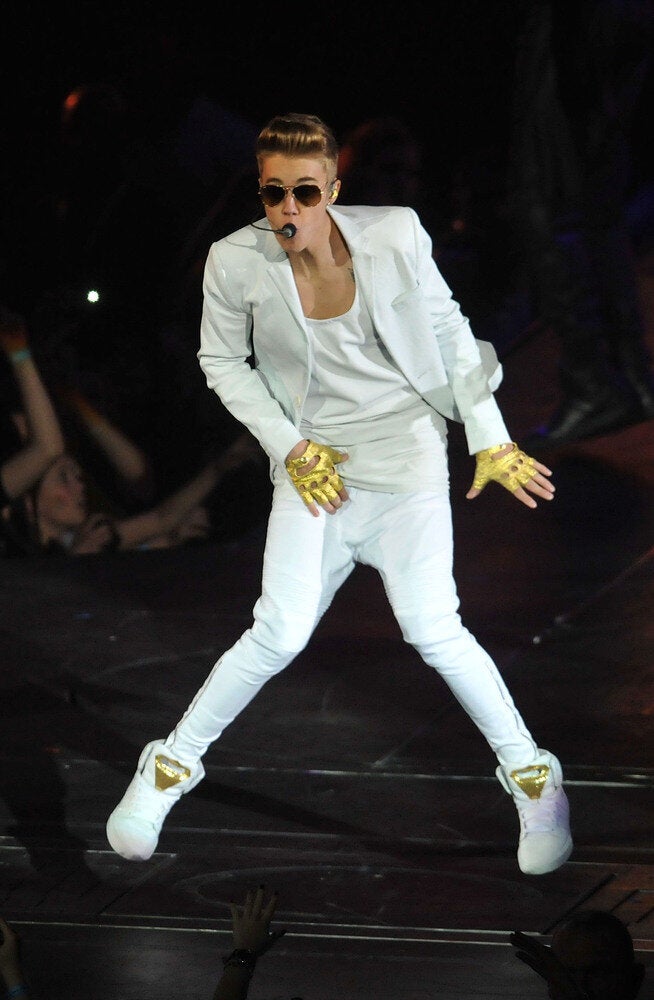 Justin Bieber Performs At The 02 Arena
Related