A 22-year-old man is being questioned by police over the murder of Christina Edkins, a teenage girl who was stabbed to death on a crowded bus on her way to school.
Police are investigating whether the "bright and popular" 16-year-old was targeted in a random attack.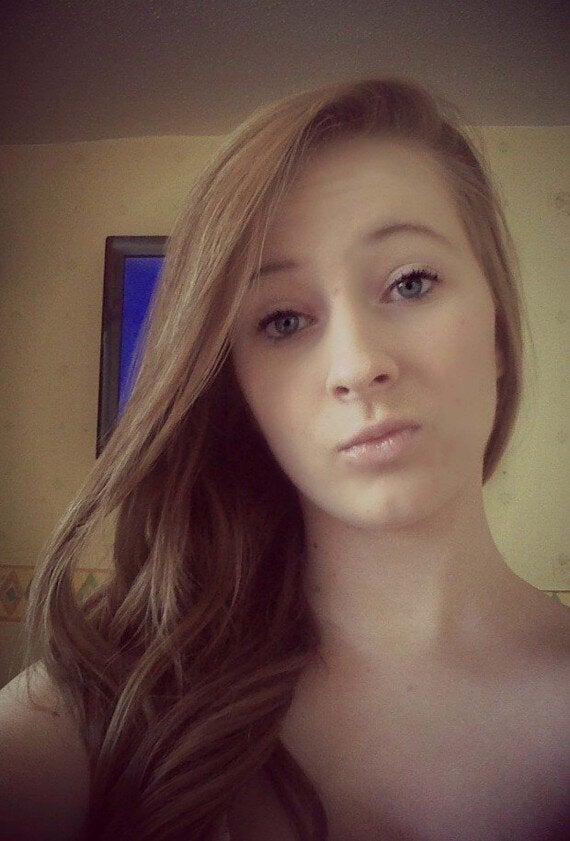 16-year-old Christina Edkins had been studying for exams
A spokesperson said extra police officers would be "patrolling public transport in the wake of yesterday's tragedy to reassure commuters."
Miss Edkins was killed shortly after she boarded the double decker in Birmingham during the morning rush hour yesterday.
West Midlands Police launched a manhunt for a fellow passenger who fled the scene in the wake of her murder, involving police dogs and firearms officers.
A 22-year-old man was later arrested and detained by police following a short chase, after he was seen acting suspiciously near a Morrison's supermarket.
The arrest came after police warned the public to be "vigilant" and heightened the presence of officers across the city and on buses.
A spokesman for the police said: "Today was a terrible day for the West Midlands. First responders have been left traumatised by the incident just like the witnesses."
On February 8 she told friends on Twitter: "This man is worrying me on the bus keeps getting up and walking up and down stairs, and sitting in different place".
The teenager, a pupil at Leasowes High School in Halesowen, West Midlands, was attacked in front of hordes of commuters at around 7.30am.
Emergency services were called to Hagley Road, in Birmingham, at 7.37am when the vehicle's driver raised the alarm. But medics who rushed to the scene were unable to save her.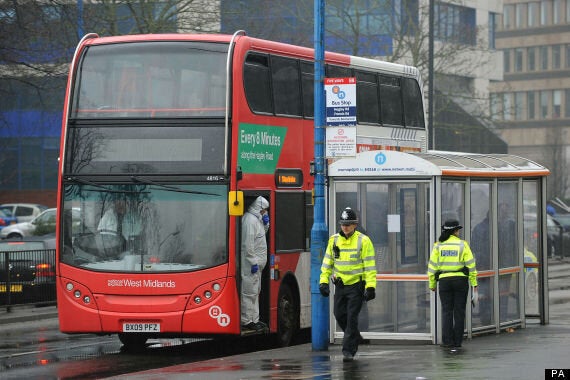 The scene of the stabbing
Miss Edkins is not believed to have known her assailant, who was already on the bus when she got on board.
Detective Superintendent Richard Baker, of West Midlands Police, said detectives were investigating the theory that her murder was a random attack and said officers were considering a number of possible motives.
They are also considering her social networking footprint as part of their investigation and examining CCTV, while specialist forensic investigators were brought in to comb the murder scene.
A second man detained by police in connection with the death was released without arrest.
Police officers stood guard at the Edkins' semi-detached house near Birmingham city centre for much of the day while family liaison officers sought to comfort relatives.
Just hours earlier, the teenager had posted some apparently despairing messages on Twitter.
She wrote: "Why can't something go right for once" and her final tweet read: "Don't need anyone to talk to about how I feel just need someone to be lazy with me and watch films and make me laugh."
Neil Shaw, the headteacher of Leasowes High School, led tributes to his pupil and said friends and family were "deeply saddened" by her death.
"Christina was a bright and popular student much loved by staff and students alike," he said.
A tribute page dedicated to the teenager on Facebook has been flooded with messages.
One user said the teenager's death had left the nation "in shock".