You may be feeling smug about those pelvic floor exercises you remembered to do at the bus stop the other day, but spare a thought for the Russian gymnast who can lift a 14kg kettleball with her private parts.
Yes you read that right. Tatyana Kozhevnikova has the world's strongest vagina.
Using only the muscles in her vagina, Kozhevnikova will appear on E4's The Body Shocking Show this month to show off her gripping skills.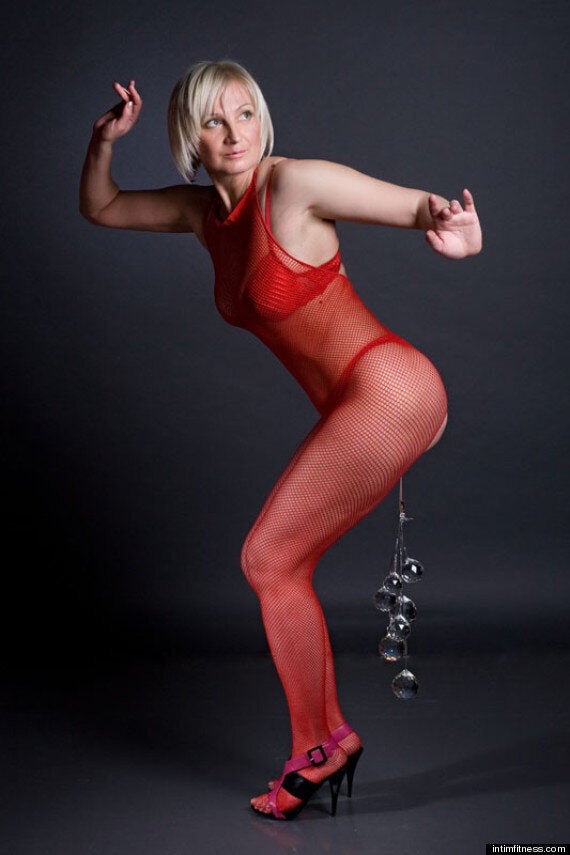 Tatyana Kozhevnikova shows off her, er, strength
The show also promises to reveal Kozhevnikova utilising her nether regions to lift 6kg dumbbells, just, you know, because she can.
Kozhevnikova and her turbo-vagina were already in the Guinness Book of World Records when she surpassed herself by lifting a 14kg glass ball with her genitals.
"I looked around, saw a Murano glass ball and inserted it into my vagina. It took me ages to get it out!"
Kozhevnikova moved onto custom-made vaginal balls, and now flexes with assorted weights and other items.
Literature on Kozhevnikova's website points out she also offers pelvic training exercises for men, a five day program which promises "ideal buttocks in five days" and methods on obtaining "perfect abs" - which she, says, are also appropriate for children.
The Body Shocking Show will air on E4 at 10pm on 14 March.
(WARNING: GRAPHIC IMAGES) Tatyana Kozhevnikova, Owner Of The World's 'Strongest Vagina'
Related