Art experts have identified a 17th-century portrait by King Charles I's court painter Sir Anthony Van Dyck after it was spotted on a website.
Dr Bendor Grosvenor, an art historian and dealer, spotted the oil painting online and has confirmed it as an original worth in the region of £1 million.
The portrait, which dates from the 1630s and measures around 72cm by 61cm, is of Olivia Boteler Porter, who was a lady-in-waiting to Henrietta Maria, the wife of King Charles I.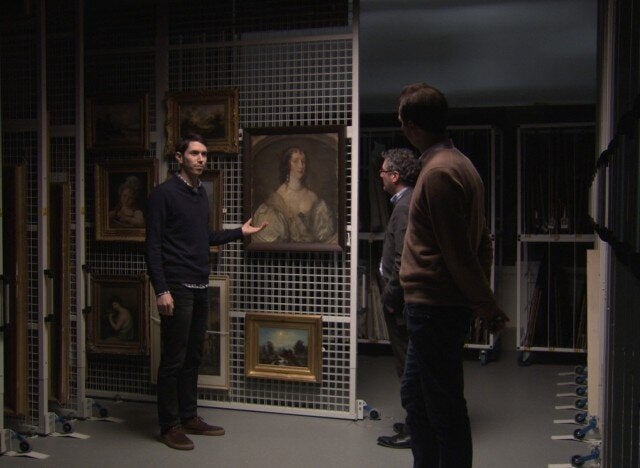 The painting was spotted online, having sat in a museum for years
It has been kept for years in The Bowes Museum, Barnard Castle, County Durham, where it was thought to be a copy "after Sir Anthony Van Dyck" and not usually put on show.
But Dr Grosvenor saw it after it was photographed and uploaded to the BBC Your Paintings website as part of a 10-year project to make the entire national collection of oil paintings available online.
Tonight's Culture Show follows Dr Grosvenor and presenter Alastair Sooke as they restore and re-examine the painting to identify its history.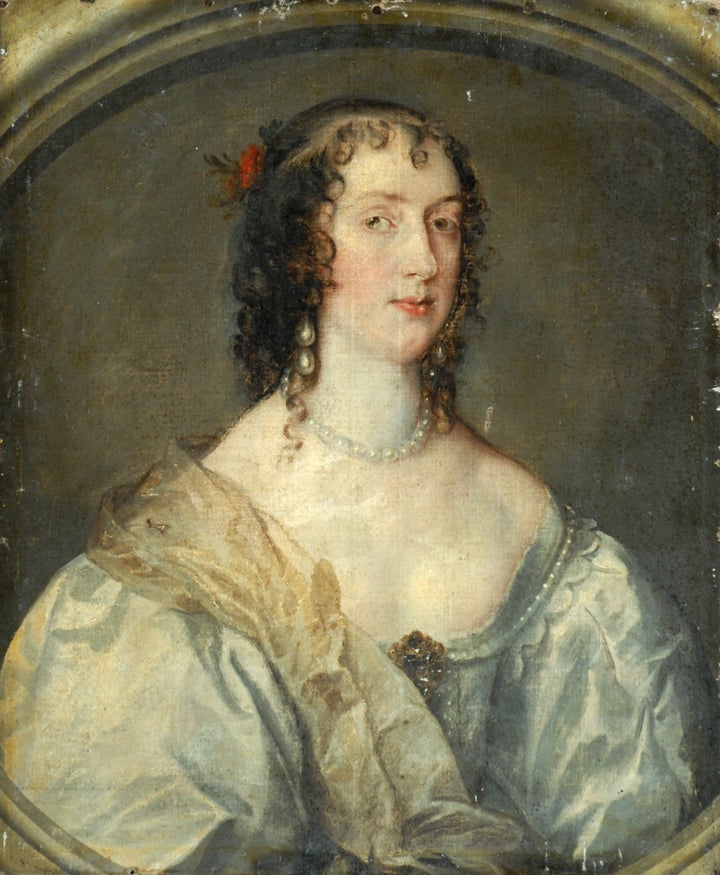 The painting was thought to be a copy of a Van Dyck, rather than the original
Dr Grosvenor said: "To find a portrait by Van Dyck is rare enough, but to find one of his friendship portraits like this, of the wife of his best friend in England, is extraordinarily lucky. Although as part of our national heritage values are irrelevant, for insurance purposes it should now be valued at anything up to £1 million. Had it appeared at auction as a copy, and in its dirty state, it would probably only have been estimated at about £3-5,000."
Adrian Jenkins, Director of The Bowes Museum, said: "This is a thrilling attribution for The Bowes Museum and the end of a chain of events that began with the photography of the entire collection five years ago for the Public Catalogue Foundation. We are very grateful to Bendor for his work in identifying both the sitter and artist of this painting and re-instating it to its original glory."
Popular in the Community