Alastair Cook has been described by New Zealand captain Brendon McCullum as a "genius", and second only to Don Bradman.
Cook, already out on his own as England's all-time most prolific Test centurion, followed a rare first-innings failure in Dunedin last week with a 24th hundred second time round to help complete the tourists' fightback and secure a draw.
Asked today how the Kiwis can hope to dismiss Cook in the remainder of this series, McCullum thought long and hard before delivering an unexpected eulogy. Cook hit a century in Dunedin
"I think we bowled reasonably well to Cooky the other day," he said.
"He's obviously a genius batsman - his record is testament to that.
"Where he is at in his career at the moment, he's as good as anyone who has played the game - probably barring Bradman."
Cook responded by paying McCullum an identical compliment.
"It's very nice of him to say that ... I'm not quite sure where he's got that from.
"You could talk about his genius batting, the way he hits the ball sometimes."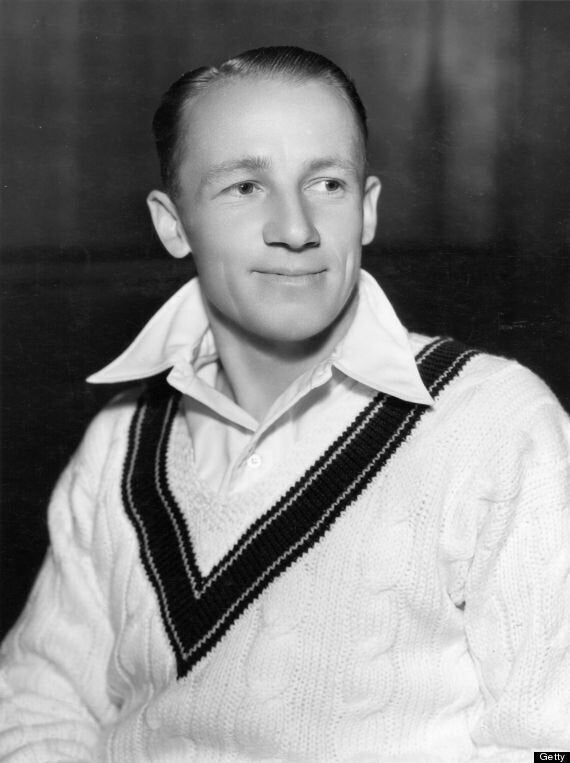 Don Bradman is widely regarded as the greatest ever batsman
England will almost certainly be unchanged for the second Test in Wellington, which begins at 9.30pm tonight, GMT.
The only possible variant is whether England stick with Monty Panesar on another pitch unlikely to help the spinner - or go with an all-seam attack.
The latter option would spell a debut for Chris Woakes, and is a long shot.
Whoever gets the chance for England, it is clear Cook is more comfortable giving due credit to others then he is handling over-the-top praise himself.
"Our bowlers have been fantastic over a number of years now," he said of an attack led by James Anderson as he closes on 300 Test wickets.
"That's probably been the hallmark of our success."
Popular in the Community