A seal pup has been photographed lolling outside the doors of a nightclub.
The marine mammal was spotted balancing on his belly outside the Talk of the Town nightclub in Herne Bay on Tuesday morning.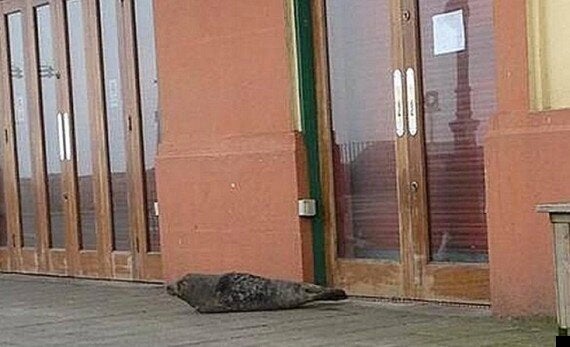 The seal throws some shapes outside Herne Bay's Talk of the Town nightclub
"It is a baby but it is quite chunky for a baby seal."
The seal pup will have crossed a busy road and travelled around 50 yards from the beach to reach the club.
The little fella was checked over by vets and released back into the sea.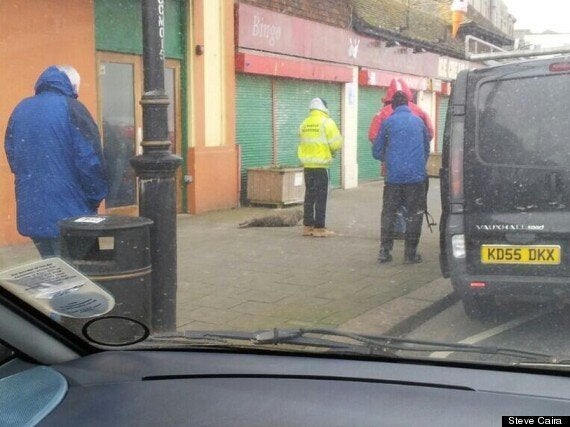 The seal was taken to safety by coastguards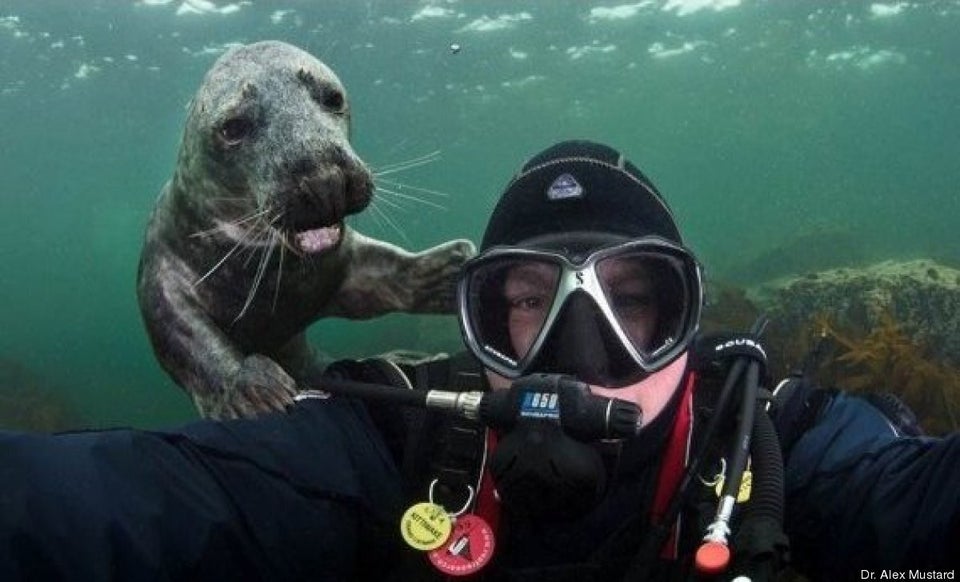 125 Animal Photobombs