Martin is a normal, semi-frustrated, semi-hopeful everyman, a maintenance man normal in every way, except... he has a million impressions, courtesy of the man playing him, Terry Mynott - best known previously for his efforts spoofing Star Wars on the web.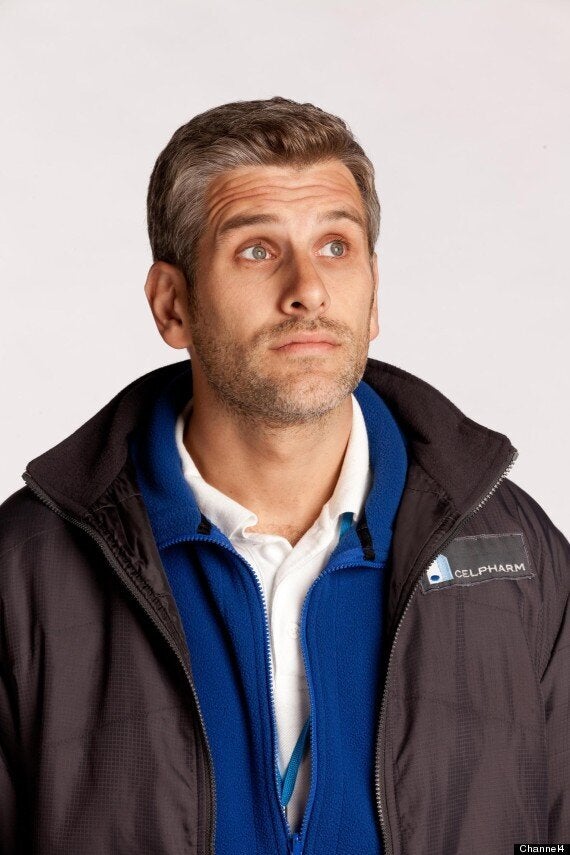 Terry Mynott is Martin, The Mimic, in this gentle comedy based on a brand new idea
'The Mimic' filled the half-hour slot left vacant by the end of 'Derek', and there were some Gervais-esque elements to the narrative penned by Russell Brand's erstwhile radio sidekick Matt Morgan - Martin's platonic sidekick Jean, the passingly witty asides (Martin's kill-me-now employment was called 'Celpharm' (get it?), the DNA clinic was Priapus), the passive nature of Martin and Jean's approach to life and the people around them, at least until Martin faced one humiliation too many at the hands of his boss and his particular talent afforded him a short, sweet revenge.
The main plot point of this debut episode was Martin's discovery that he could have a son. "He'll be dead impressed with all your voices," comforted Jean. "I don't want to bombard him," worried Martin.
Writer Morgan succeeded in this restraint, with the impressions not overwhelming the gentle comedy of Martin's character, equally busy hunting out Build A Titanic Weekly as 'doing' Terry Wogan.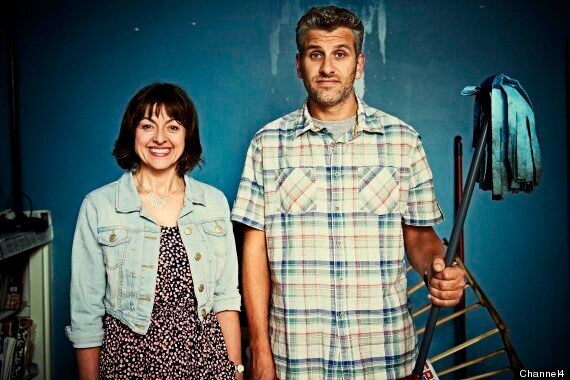 Martin (Terry Mynott) with his sidekick Jean (Jo Hartley)
When the impressions came, they shed subtle light on Martin's own predicament, e.g. Morgan Freeman and James Earl Jones having a voice-off narrating the behaviour of penguins. "Why are all my impressions about fathers?" pondered Martin.
Most impressive was Terry Mynott's ability to be convincing as a man destined to travel in what his manager admitted wasi a professional 'cul-de-sac', even when Mynott's talents must surely lead him much further afield.