Denise Welch has revealed she is back in the arms of her toyboy fiancé Lincoln Townley, and, sure enough, it wasn't long before she was oversharing about their sex life again.
The 'Loose Women' star's wedding is back on following a series of rows which saw her move out of her partner's home last week.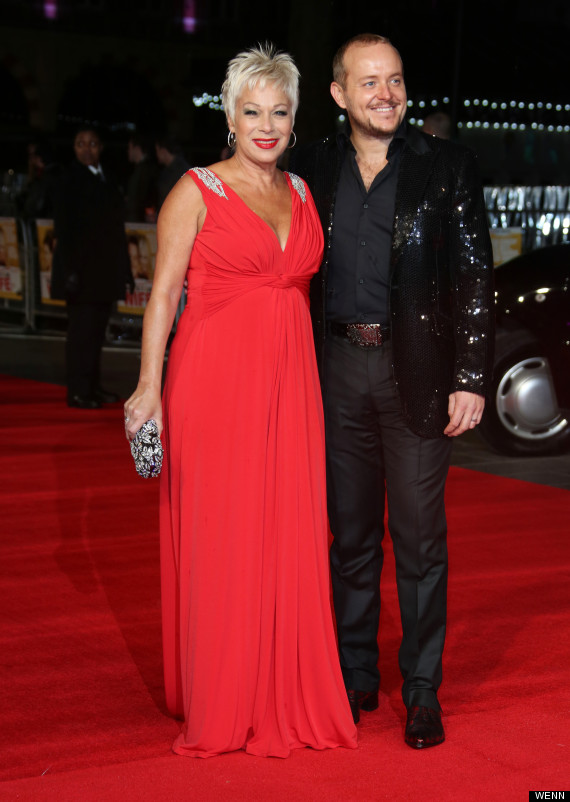 Denise Welch has reunited with Lincoln Townley
In an interview with The Sun, Denise said that she has vowed to make their relationship work, and had enjoyed 'wonderful' make up sex since getting back together.
Errr, TMI, Denise.
Blaming her 'quick-tempered' nature for their recent argument in a cafe, she said: "It has been embarrassing - everybody has rows but ours are always so public.
"People think it is down to our 14-year age gap but it isn't. It's the pressure of working together and planning a wedding."
Talking of the events after she stormed out of their home, she said: "I went to a hotel and just cried.
"I am desperately in love with Lincoln and feel lucky to have found love again at my age. I told him it was over but deep down we both knew that wouldn't happen." Denise was seen moving out of their house last week
She went on: "I know people will revel in the fact we have argued but we have passion in and out of the bedroom. We have a wonderful sex life. In fact, I have a renewed interest in that department.
"I know I won't cheat in this marriage - that is how I know this is right. We will always have rows, that is part of us. But the making up is lots and lots of fun."
Denise was previously married to actor Tim Healy, and both of them had affairs during their 24-year marriage.
She blamed the 'dwindling' of their sex life as one of the reasons why they eventually split.
She wrote in her autobiography 'Starting Over' earlier this year: "We last had sex about two years before we split up. That side of things had dwindled away, but it didn't mean it was immediately the end of our marriage.
"At that stage, there was still more to keep us together than to split us up. But effectively we split at Christmas. It was heartbreaking... undoubtedly one of the hardest, most courageous things we've ever done as a couple," she added.
LIKE US ON FACEBOOK | FOLLOW US ON TWITTER