Google has helped to secure the legacy of Bletchley Park, the wartime HQ of Alan Turing and Britain's heroic codebreakers, by launching a new online museum to tell its story.
The Victorian manor house in Buckinghamshire was converted into a prototype 'hackers' compound, known as the Government Code and Cypher school, during World War II.
But until 1970 its role in the war was entirely secret - and the building was left effectively to rot.
Fortunately in recent years the story and legacy of Bletchley Park has been told and celebrated in a variety of forms, and is widely seen as central to the history of early computing itself - a fact recognised by companies like Google.
Now it's celebrating the story of Bletchley Park again by launching a new "digital exhibit" about its history, featuring video interviews with some of the team, photos of the Bombe machines which cracked the Enigma code and detailed pictures of the world's first programmable computer, Colossus.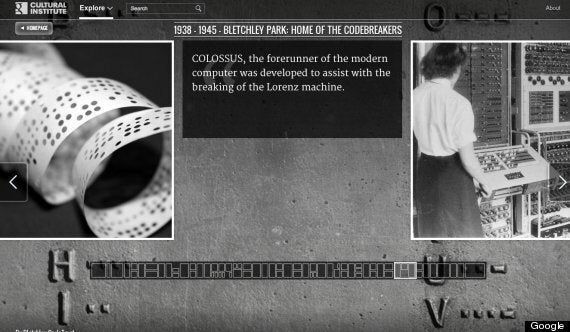 Above: the Bletchley Park 'online museum'
"For decades, the World War II codebreaking centre at Bletchley Park was one of the U.K.'s most closely guarded secrets. Today, it's a poignant place to visit and reflect on the achievements of those who worked there. Their outstanding feats of intellect, coupled with breakthrough engineering and dogged determination, were crucial to the Allied victory--and in parallel, helped kickstart the computing age.

We've long been keen to help preserve and promote the importance of Bletchley Park. Today we're announcing two new initiatives that we hope will bring its story to a wider online audience.
Popular in the Community