One in 14 women have an eating disorder in the first three months of their pregnancy, according to research published on Monday.
A survey of more than 700 pregnant women by University College London (UCL) found a quarter were "highly concerned about their weight and shape".
Two per cent of those questioned were found to fast, exercise excessively, induce vomiting, and misuse laxatives or diuretics to avoid gaining weight during pregnancy.
The study - funded by the National Institute for Health Research - also found one in 12 pregnant women said they would overeat and lose control over what they ate twice a week.
Dr Nadia Micali, from the UCL Institute of Child Health, who led the study, said: "There is good evidence from our research that eating disorders in pregnancy can affect both the mother and the developing baby.
"Greater awareness of eating disorders and their symptoms amongst antenatal health care professionals would help to better identify and manage such disorders amongst pregnant women."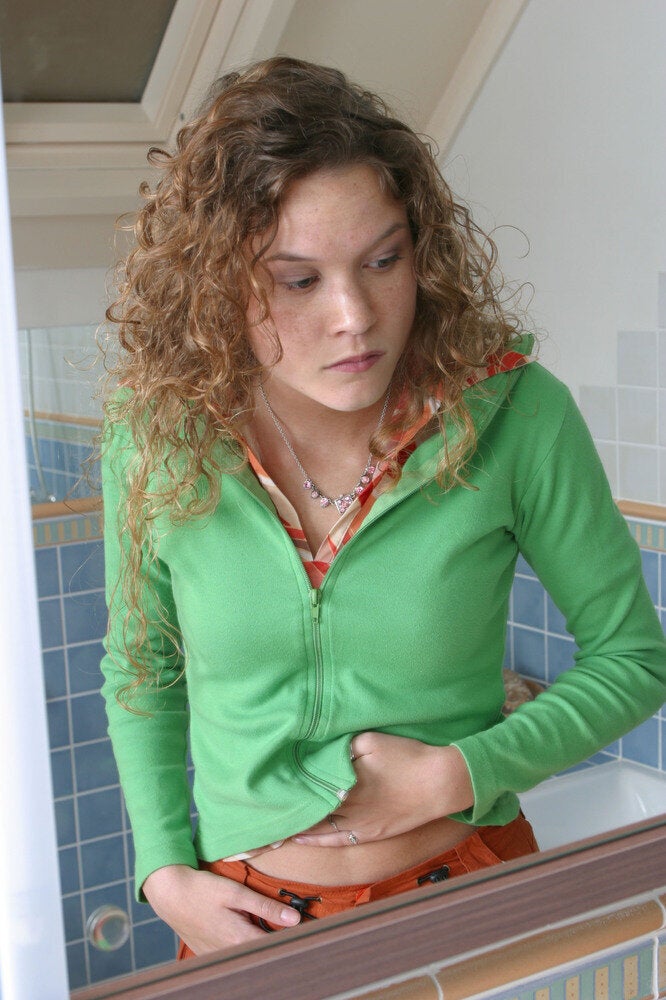 Pregnancy Hits The Headlines
The researchers have called for women to be screened for eating disorders at their first antenatal check-up due to the adverse affects on the health of the mother and the baby.
Writing in the European Eating Disorders Review, they warned that many pregnant women with eating disorders are currently being left untreated.
Dr Abigail Easter, also from the UCL Institute of Child Health, added: "Women with eating disorders are often reluctant to disclose their illness to healthcare professionals, possibly due to a fear of stigma or fear that health services might respond in a negative way.
"Typical pregnancy symptoms such as weight gain and vomiting can also mask the presence of an eating disorder. Many women with eating disorders may therefore go undetected and untreated during pregnancy."
About 1.4 million women nationwide suffer from eating disorders, around 4% of the female population.
The women answered an anonymous questionnaire at their first routine antenatal scan, which asked about their eating habits in the six to 12 months before becoming pregnant.
Any symptoms were assessed during the first three months of their pregnancy.
Related