Pope Francis broke with protocol at his inauguration and climbed down from his open-topped car to bless a disabled man.
Whilst touring St Peter's Square, the new Pope asked the driver to stop when he spotted the man being held by a his carer in the crowd.
He approached the two visibly moved men an placed his hand on the man's shoulder before kissing his forehead.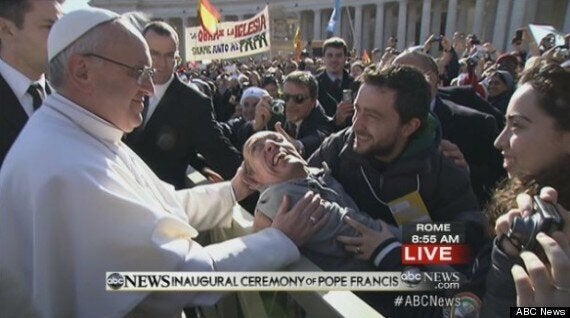 The Pope asked the driver to stop when he spotted the gentleman in the crowd
Up to a million people are believed to have gathered at the Vatican to watch the inauguration of Pope Francis.
He called for protection for the world's poorest people as spoke to the masses in the square.
Pope Francis spoke of a "shaft of light" breaking through the crowds.
"We must protect humanity, especially the poorest, the weakest, the least important, those who are hungry, thirsty, the stranger, those who are naked and in prison," he said.
Delivering his homily in Italian, he sad: "God does not want a house built by men; he wants faithfulness to his plan, and it is God who builds the house, but from living stones."
He appealed to "all those who have positions of responsibility in economic, political and social life, and all men and women of goodwill"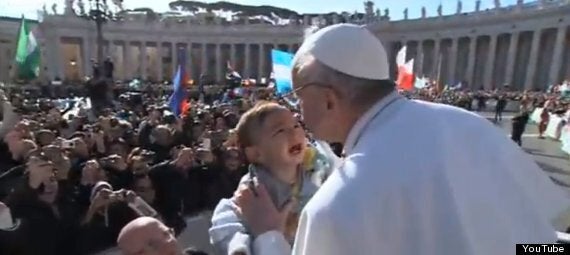 Less enamoured with the attention of the Newly elected Pope was this young man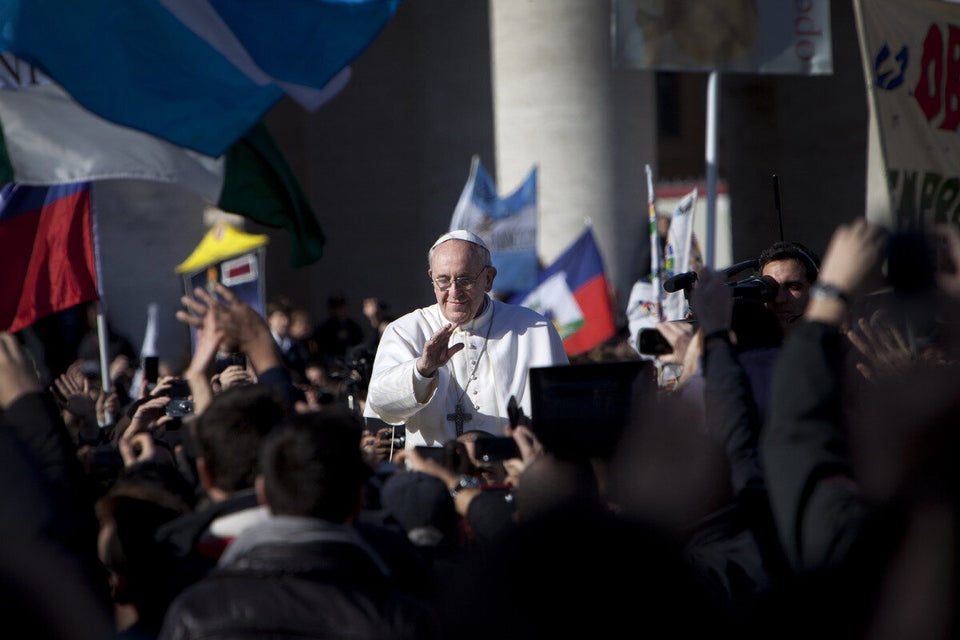 Mass in St. Peter's Square